☀️We're back + New Maxomorra + Back to School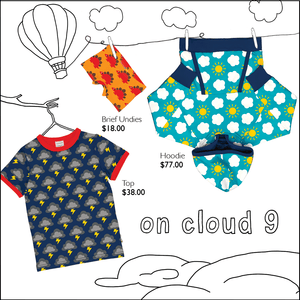 The whole Hoopla team is back from a wonderful break with our whānau and friends. We had many adventures up and down our beautiful motu, with hours spent tramping, cycling, swimming, surfing, eating and having fun. How lucky are we to live in this diverse, breath-taking country!?

We have some big plans for this year, and some changes with new brands joining us, new items from existing brands and possibly even something for the bigger kids. We look forward to sharing this all with you in due course, as well as continuing on our journey of bringing you ethical, sustainable, colourful and gender neutral clothing. 
We have some bittersweet news for the beginning of the year. Our new Maxomorra Classics collection has landed and is full of bright and colourful prints on organic cotton tees, hoodies, undies, dresses and singlets. We're so excited to see the return of the Dino, Sky, Lightning and LP patterns.

Unfortunately, this will also be our last ever Maxomorra drop. Due to financial constraints brought on by COVID, they have decided to only supply to the UK and EU. So with that being said, if there are any styles that you love from Maxomorra - particularly sweat leggings and undies - we suggest you stock up now before they are all gone.
With school holidays coming to an end, it's time to slowly start getting organised for the year ahead. Tick school shoes off the list with a pair of our black shoes from plae. Our range of shoes are sleek but sturdy, and will earn an A+ in the classroom with enough support and protection to survive a whole year of playtime.


And if you're looking for a solid backpack for the new school year, we love ReKanken bags from Fjallraven. Yes, they're an investment, but will give you years of heavy duty use in return. If there's a ReKanken colour you're particularly after, get in touch and we'll look to order it in for you.


---
Also in Blog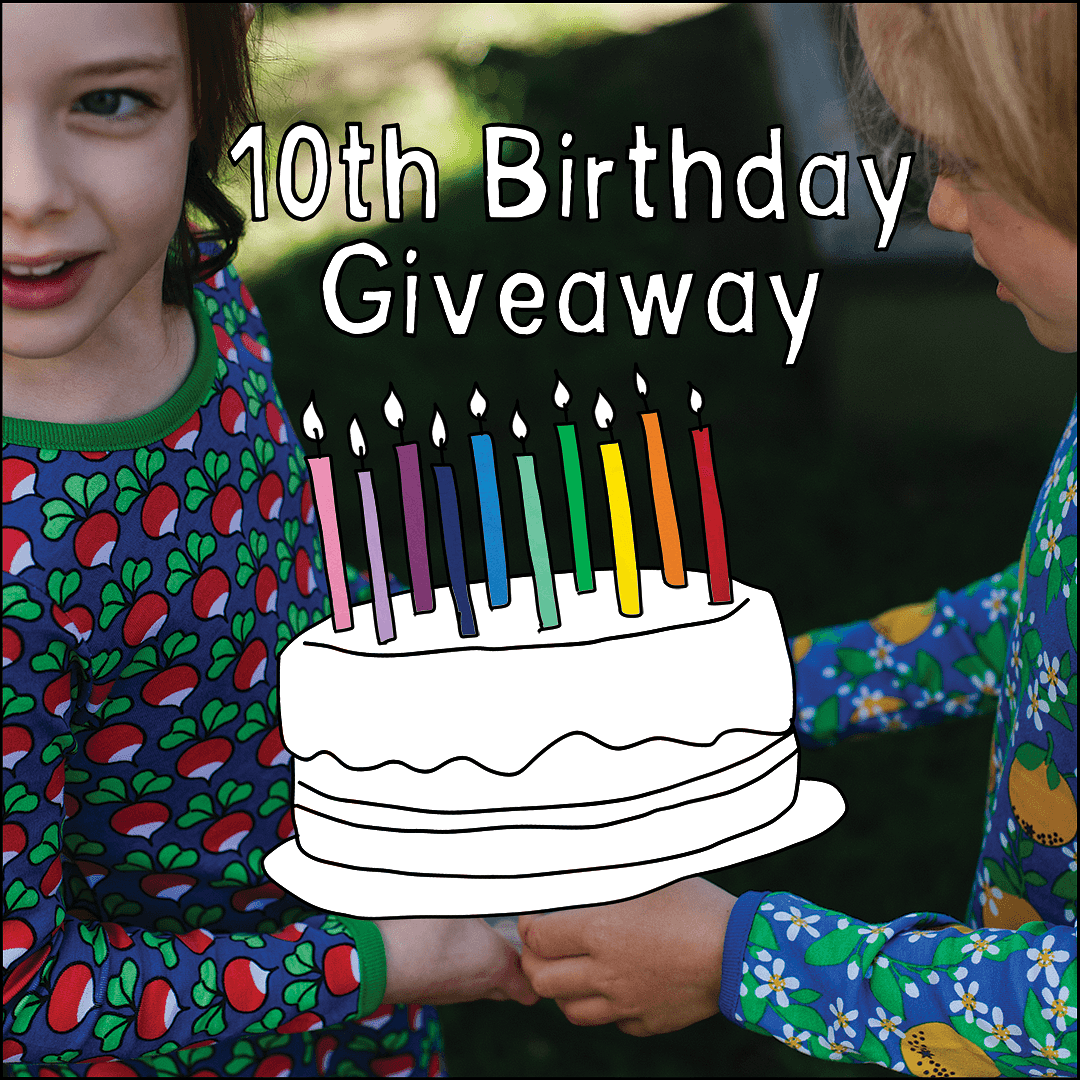 It's our 10th birthday! And we're both celebrating (scroll down for our giveaway) and taking a trip down memory lane.
At the centre of our journey has been you - our lovely customers, so thank you for coming along for the ride!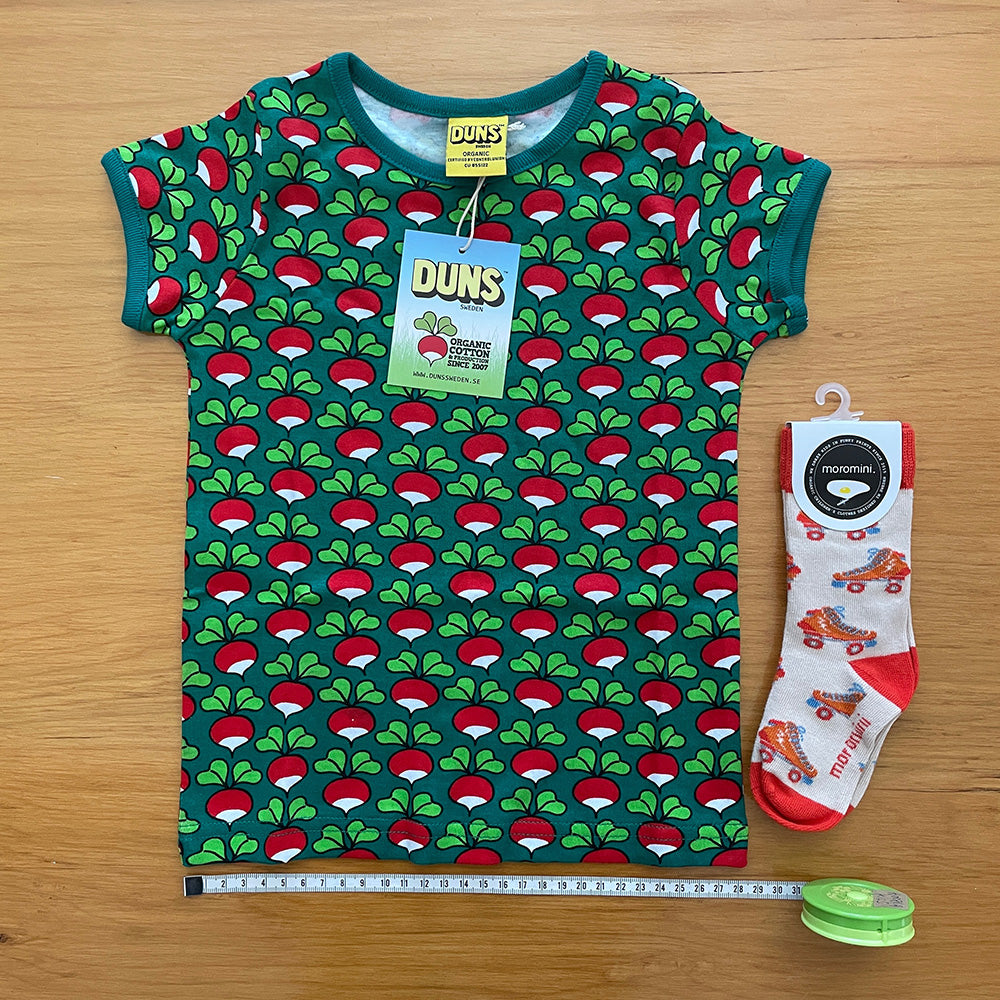 Here are some handy tips to help you get the best fit, first time at Hoopla Kids. We explain our sizing system and how to use it for buying clothes, shoes and socks.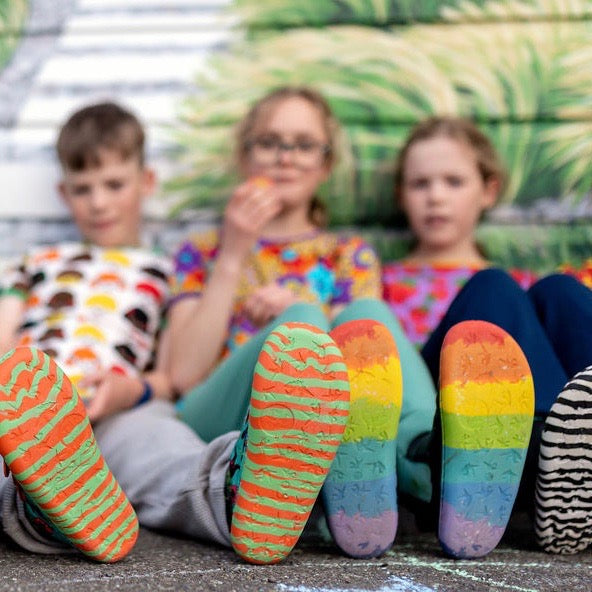 Behind the scenes at Hoopla we've been experimenting for a long time with different barefoot shoe brands on our own feet.
You might've seen the term before, but what does it mean for shoes to be considered 'barefoot' or 'minimal'?