Hoopla Kids 10th Birthday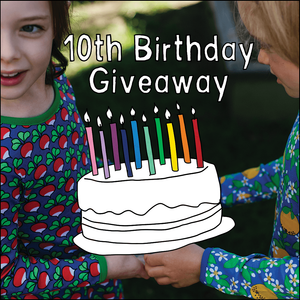 It's our 10th birthday! And we're both celebrating (scroll down for our giveaway) and taking a trip down memory lane.
At the centre of our journey has been you - our lovely customers, so thank you for coming along for the ride!
The concept for Hoopla Kids formed in 2012 when I fell in love with scandi clothing while backpacking through Scandinavia with our then-7 month old daughter. We were given a DUNS Sweden summer suit and had not seen anything like it before. It was full of colour and great images and was made from lovely organic fabric. As we explored I discovered more and more amazing clothing.
On our return home I became passionate about bringing these clothes to Aotearoa for all to enjoy.
From starting in a caravan in our backyard, to moving into a shipping container in our front yard, to our stockroom in Rongotai, our small operation has grown steadily over the past 10 years, with sustainability at the heart of Hoopla Kids, both in our business operations and our homes. We believe in buying well and buying less as an effective way to tread gently on the earth - especially with clothing in this fast-fashion world.
From the bottom of our hearts, thank you so much for being a part of this incredible journey, whether you've been with us from the beginning, or you've just found out about us. With your support, we have be able to do a job that we absolutely love, while working around our whānau's needs, and tread lightly on Papatūānuku.
Ngā mihi,
Kirsten
Hoopla Kids Highlights:
- Launching re-loved - our clothing buy-back programme in 2019
- Developing Fix It Kits in 2020 - a range of easy iron-on patches for clothing repair
- Moving to our stockroom in Rongotai in 2022
- Meeting happy customers that share a common love of fun and sustainable clothing and shoes
- Most of all though, getting to work with all the wāhine that have been part of the Hoopla team
Giveaway
To celebrate the last 10 years and to say a big thank you for being a part of this incredible journey, we're giving away 10 Hoopla Kids $10 vouchers over on our Instagram and Facebook pages.
To enter:
1. Follow us on Instagram or Facebook
2. Like the giveaway post on Instagram or Facebook
3. Tag a friend and tell us what your favourite Hoopla Kids purchase has been. If you haven't bought from us yet, let us know what you'd spend your voucher on.
4. Bonus points if you share or send us a photo of your favourite purchase.

Competition closes 8pm Sunday, 21 May 2023. 10 winners (5 from Facebook, 5 from Instagram) will be notified by direct message. Open worldwide.
---
Also in Blog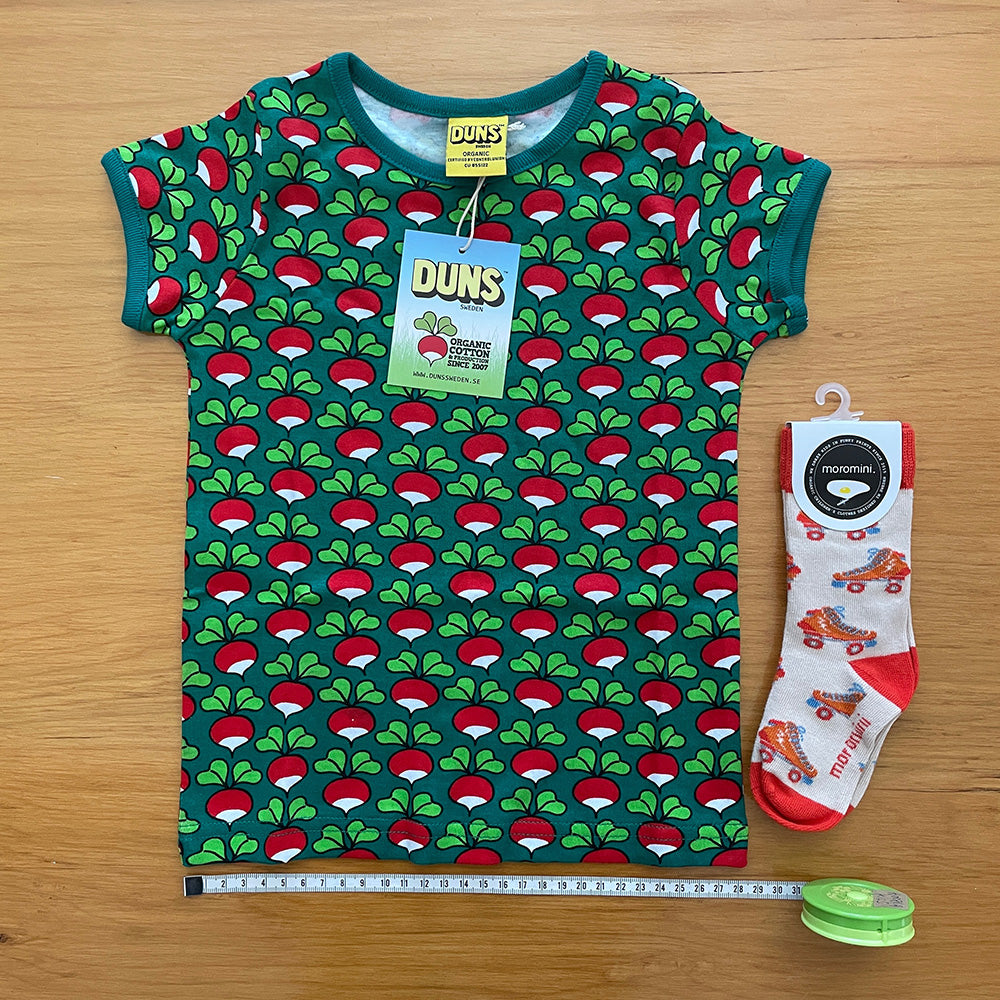 Here are some handy tips to help you get the best fit, first time at Hoopla Kids. We explain our sizing system and how to use it for buying clothes, shoes and socks.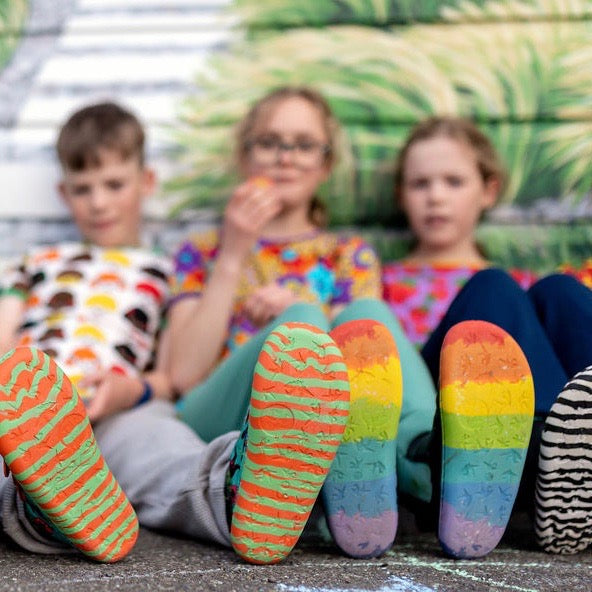 Behind the scenes at Hoopla we've been experimenting for a long time with different barefoot shoe brands on our own feet.
You might've seen the term before, but what does it mean for shoes to be considered 'barefoot' or 'minimal'?