Finding the Right Size at Hoopla Kids
One of the frequent questions we get is 'how do I find the right size?'
With all the variables in sizing systems, and the guesswork that comes with shopping online rather than in person, we've got tips to help you make confident choices at Hoopla Kids.
The clothing brands we stock all use the European Standard sizing system, which is based on body proportion measurements, categorised according to your height.
To find the right size clothing at Hoopla Kids, you need:
the height in centimetres of the person/s you're shopping for
Here's an example of what the sizing numbers mean, and how they're scaled
The circled numbers are the height in centimetres:
Our experience is that for most babies, kids, and young teens, the European sizing system works well and starting with a person's current height measurement is best. If you need to adjust from there, you can easily go up or down a size. The handy thing about the EU Standard is that once you've outgrown one size, you can be confident in ordering the following size up and know that it will fit.
If the person you're shopping for has notably different body proportions, then that's something you should take into consideration. But we still recommend starting with the height, first. Then allowing for whether your person needs more/less length or width in a certain area of their body. Or perhaps they prefer lots of wearing ease (loose, relaxed fit), or very little (tight, close fitting).
Shoes are a bit more of a variable beast! There isn't the same universal shoe sizing system as used for clothing.
The brands we stock use either the European shoe sizing system (EU 19 little kid - 42 adult), or the US sizing structure (5 - 13 kids, 1 - 4 youth, 5 + adult) and they all have comparison measurements in other formats like UK or Japanese sizing, which is useful.
The shoes we sell have a small amount of length ease built into their sizing system. This is because they are aimed at the minimalist or barefoot shoe market, where people expect wriggle and spreading room for happy toes.
To get an accurate shoe size
measure both feet in centimetres
compare the longest foot measurement to the size guide for each shoe brand (look for the columns showing the shoe measurements in centimetres!)
If you have a printer at home, try this handy
Fit Kit from Plae Shoes
Does your person's feet have a high instep or fuller foot? If so, then you'll probably want to look for a shoe with wide access, like velcro fastenings or laces that you can fully loosen to insert the feet.


SOCKS
The socks on our shelves are sized according to the European shoe sizing system.
Socks in size 19/21 are for little wee ones that would fit shoes in EU 19 - 21. Tiny!
Size 32/35 is for kids who wear shoes in EU 32 - 35.

Socks with a densely woven print will have a tighter fit, and have less stretch than socks with a simple woven design due to their construction.

To sum it all up...
Before shopping at Hoopla Kids, the BEST THING you can do is have up to date body measurements of the person you're purchasing for.
For clothing, like tops, pants/shorts, dresses and outerwear, you'll want to have the height measurement (in cm).
For socks and shoes, you'll need the feet length measurement (in cm), and translate that using our footwear size guides to either the European or US shoe sizes.
For hats, naturally you'll need the head circumference measurement (in cm).
We love ensuring you get the best fit, first time, so if you have concerns about the sizing of any gear at Hoopla Kids, just drop us a line at stockroom@hooplakids.co.nz
We've got our measuring tapes at the ready.

We also offer great returns! We know that not everything works out as hoped for. So you can return any unused item (including those on sale) if something isn't right for you. We happily offer refunds, exchanges or store credit on all returns. Check out the finer details of our Returns Policy.
---
Also in Blog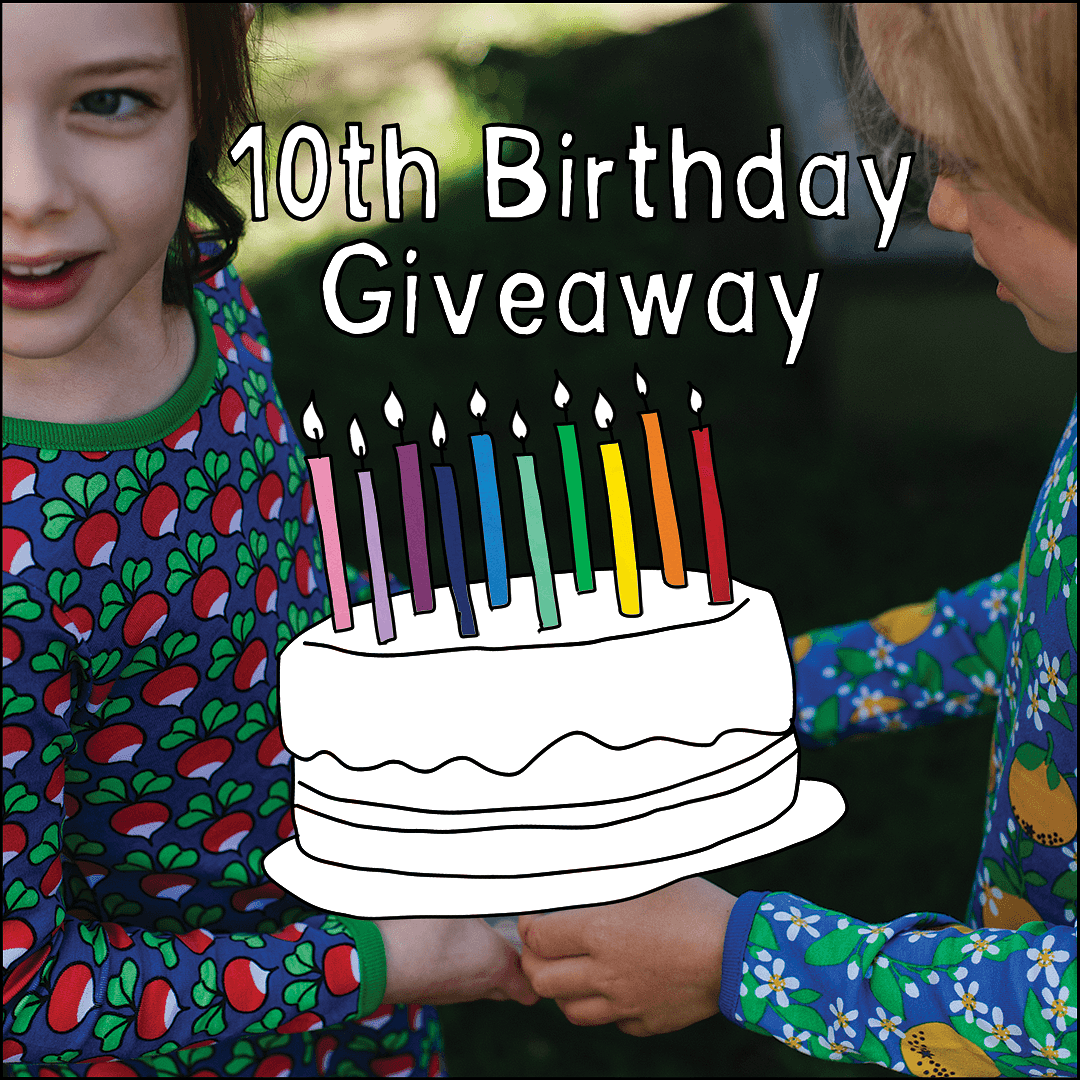 It's our 10th birthday! And we're both celebrating (scroll down for our giveaway) and taking a trip down memory lane.
At the centre of our journey has been you - our lovely customers, so thank you for coming along for the ride!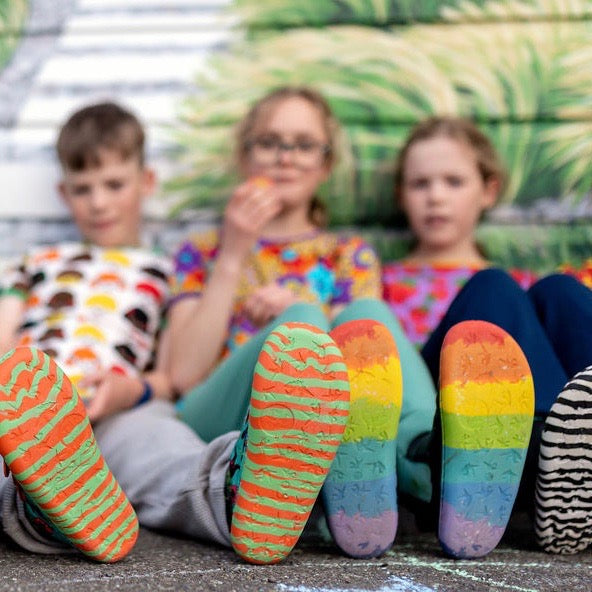 Behind the scenes at Hoopla we've been experimenting for a long time with different barefoot shoe brands on our own feet.
You might've seen the term before, but what does it mean for shoes to be considered 'barefoot' or 'minimal'?