Managing Soft Plastics with the Tiny Plastic Factory!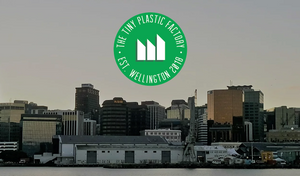 For a long time now we've been negotiating with our manufacturers to remove soft plastics used in clothing packaging.
We've made good changes so that many of our stock orders arriving at Hoopla HQ are free of all soft plastics. We pass this benefit onto you, our customers, and our retailers as we are able to provide everyone with plastic-free products and minimal paper-based packing waste to manage. We use brown paper bags, or recycled cardboard boxes, and paper tape for all our outgoing orders, including international parcels!

Completely eliminating soft plastics from Hoopla Kids is still a work in progress. To be really honest with you, I think as long as soft plastics are an option on the market we'll always be dealing with them. As our range of brands have changed with time, the volume of soft plastics arriving at our stockroom has increased again, and we work to resolve it.  
To deal with soft plastics in NZ, there are different options available to both retailers and consumers depending on which part of the country you live. It can also be a bit complicated! In Wellington, where we are based, soft plastic recycling is handled by private businesses, one of which is the Tiny Plastic Factory.
Darcy, owner of the Tiny Plastic Factory, came to visit Hoopla HQ and assess what soft plastics could be recycled. We talked through the Tiny Plastic Factory recycling process and capabilities, and worked out a good plan going forward. Every few months, Darcy will collect our soft plastics from our HQ on his cargo bike (!), and take them back to his recycling centre. We will pay by volume for our soft plastics to be recycled, and consider this as a worthy expense.

For now, we can recycle all plastic carton webbed strapping (those white/grey/black plastic straps often wrapped around large boxes), and polyethylene and polypropylene plastic bags with Resin Identification Code (RIC) numbers 2,4 and 5. These are the little recycle triangle symbols with the number in the centre.
Any soft plastic without a RIC number can't be recycled as it's unclear exactly what plastic it's made of and the testing facilities to find out aren't readily available. Soft plastics with different RIC numbers (1, 3, 6, 7, and so on) require different recycling or are completely unrecyclable.
We currently get a lot of soft plastics and slightly crunchy cellophane plastics that have a basic recycle symbol but no further information about composition, and no RIC number. This is bluntly known as "greenwashing" - it looks like the plastic producers are making an effort to plan for the plastic's end of life, but it doesn't fit within any mainstream recycling systems, lacking key information on composition - that RIC number, and so the plastic gets used once and thrown in the landfill (probably). You might've noticed this with other plastic consumer packaging. Sometimes the recycle wording is sneaky! 
In these circumstances, we've asked the clothing manufacturers to give us the composition information for the unlabelled plastic bags so we can work out what to do with the plastics already received. We don't want to send anything to landfill unnecessarily, so if the soft plastics can be recycled we'll do that.

We're also in discussions with those brands about removing the plastic bags entirely. It is a lot of work to process waste, and we'd rather avoid using complicated substances, like plastic, in the first place. This process can take time, especially when brands operate in multiple countries each with different rules/requirements for consumer packaging and waste management.
All in all, we're hopeful of further change and are finding brands are readily open to discussion and ideas. We'll keep you posted as and when we have more to report!
---
Also in Blog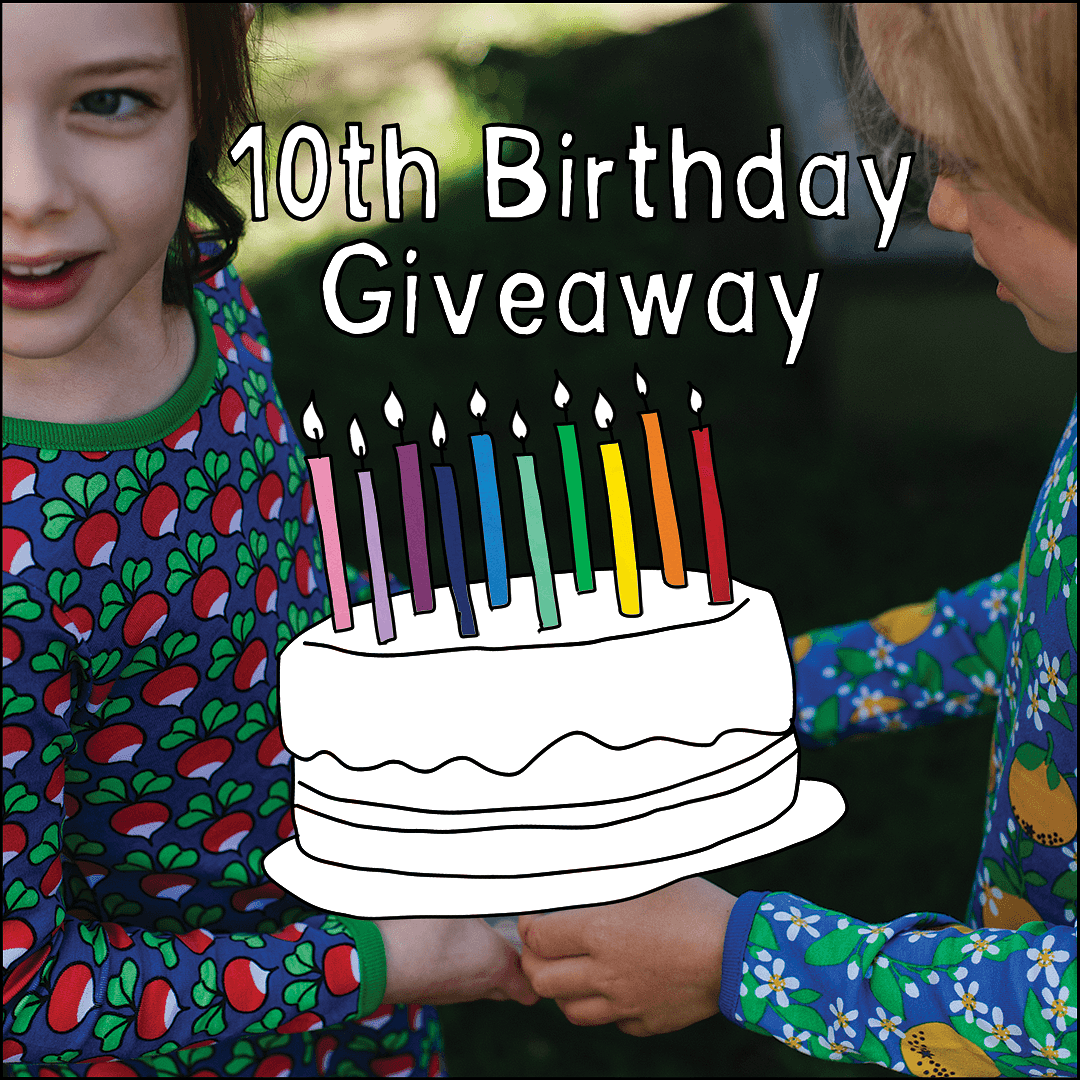 It's our 10th birthday! And we're both celebrating (scroll down for our giveaway) and taking a trip down memory lane.
At the centre of our journey has been you - our lovely customers, so thank you for coming along for the ride!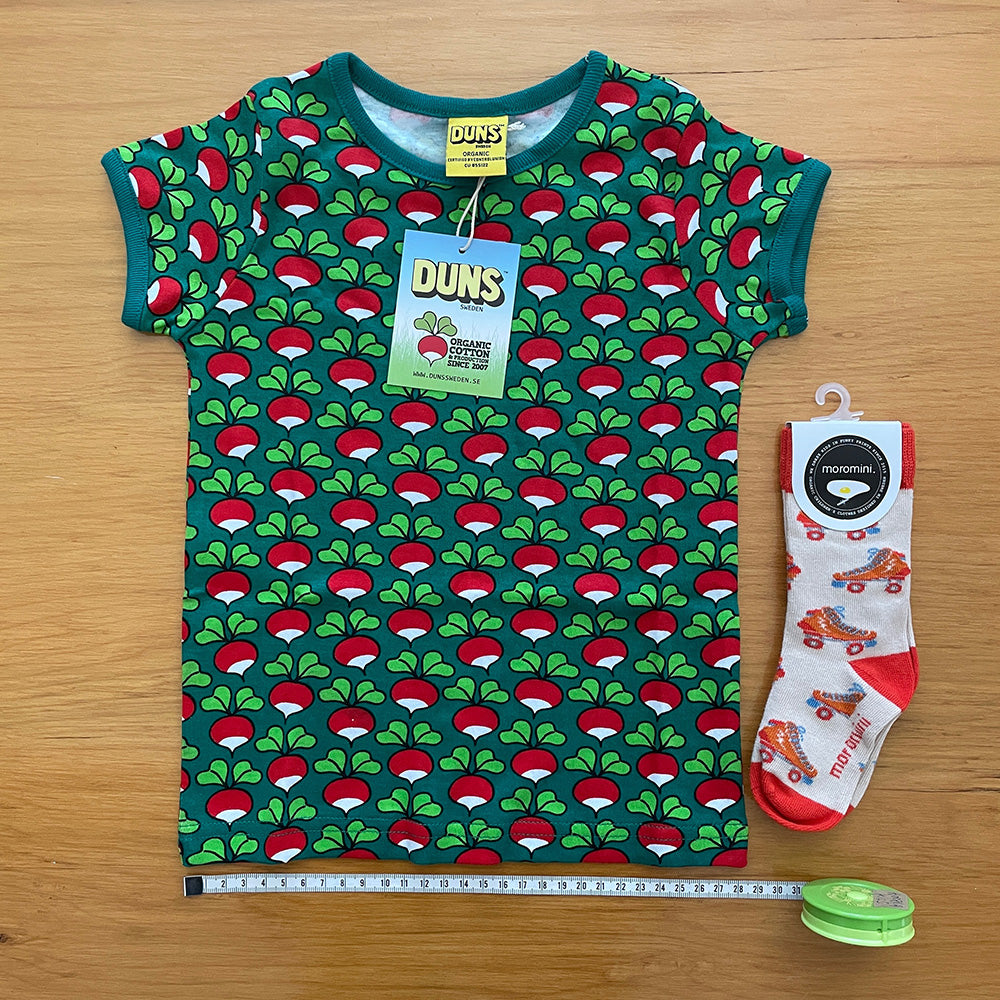 Here are some handy tips to help you get the best fit, first time at Hoopla Kids. We explain our sizing system and how to use it for buying clothes, shoes and socks.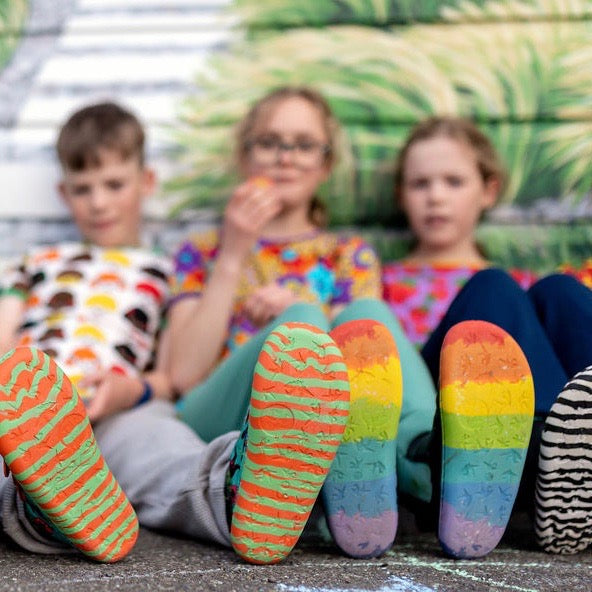 Behind the scenes at Hoopla we've been experimenting for a long time with different barefoot shoe brands on our own feet.
You might've seen the term before, but what does it mean for shoes to be considered 'barefoot' or 'minimal'?