Halloween Maxomorra + New Naperonuttu & Little Green Radicals
With Halloween around the corner, the classic Skeleton print from Maxomorra has arrived, just in time for the spooky season. 

With a range of hoodies, singlets, short sleeved tops, dresses, and even boxer and brief undies, you're sure to cause a fright in this sustainably made, organic cotton, spooktakular clothing.

And while you're browsing the collection, check out Basics Range for a rainbow of tops, shorts and leggings for all your DIY Halloween costume needs. They form a great basis to build onto, and can be worn as everyday clothing afterwards.
Our stockroom has been a flurry of activity unpacking all the beautiful new clothing that has just arrived. 

First up, we've just launched a new season from Finish brand, Naperonuttu with stunning lace, dinosaur fossils and fantastic space prints. This range includes short sleeved tops, the classic Naperonuttu zip up suit, great for potty training, and lightweight hoodies that are perfect for New Zealand Spring and Summer evenings.

We have also received a charming new collection from Little Green Radicals, with a range of cosy printed joggers in apples, monsters and foxes, as well as corduroy jeans in two new colour ways, and beautifully soft, ribbed long sleeved tops in olive, ochre and blue. The whole range is in an earthy colour palette which can be mixed and match to create the perfect outfit for new adventures. 
All of our Standard sized Kånken bags in our Clearance Sale are now gone, but we still have plenty of the amazing Mini Kånken. Don't be fooled by their size, these bags are both versatile and practical.
One of our team has been using her ReKånken Mini almost everyday for two years and swears by it. We asked her what she loves about it, which turned out to be quite a lot:

"It's a really smart bag. It looks slick and cool. The shape means I can fit all my daily stuff in. I use its removable seat pad for surprise outdoor sitting (very handy when your kid needs to stop and do something while out on a mission). The straps can be adjusted or tidied away and I can use the grab handles to make it look more like a purse, or I can take off a jacket, and strap it in between the handles and have my hands free.

I really like the monochromatic look of my black ReKånken. The style means I can move between roles of mum and working professional without looking like a packhorse. But I've still got everything I need and then some. Small backpacks make great daily bags - you don't get broken shoulders from lugging around a shoulder bag."

She kindly opened up her bag and showed us everything that she was carrying in her bag today. As you can see, these bags really pack a punch.

Find a rainbow of both Classic Kånken Mini and recycled plastic ReKånken Mini in our Kånken Clearance Sale before the rest of our team gets their hands on them.
---
Also in Blog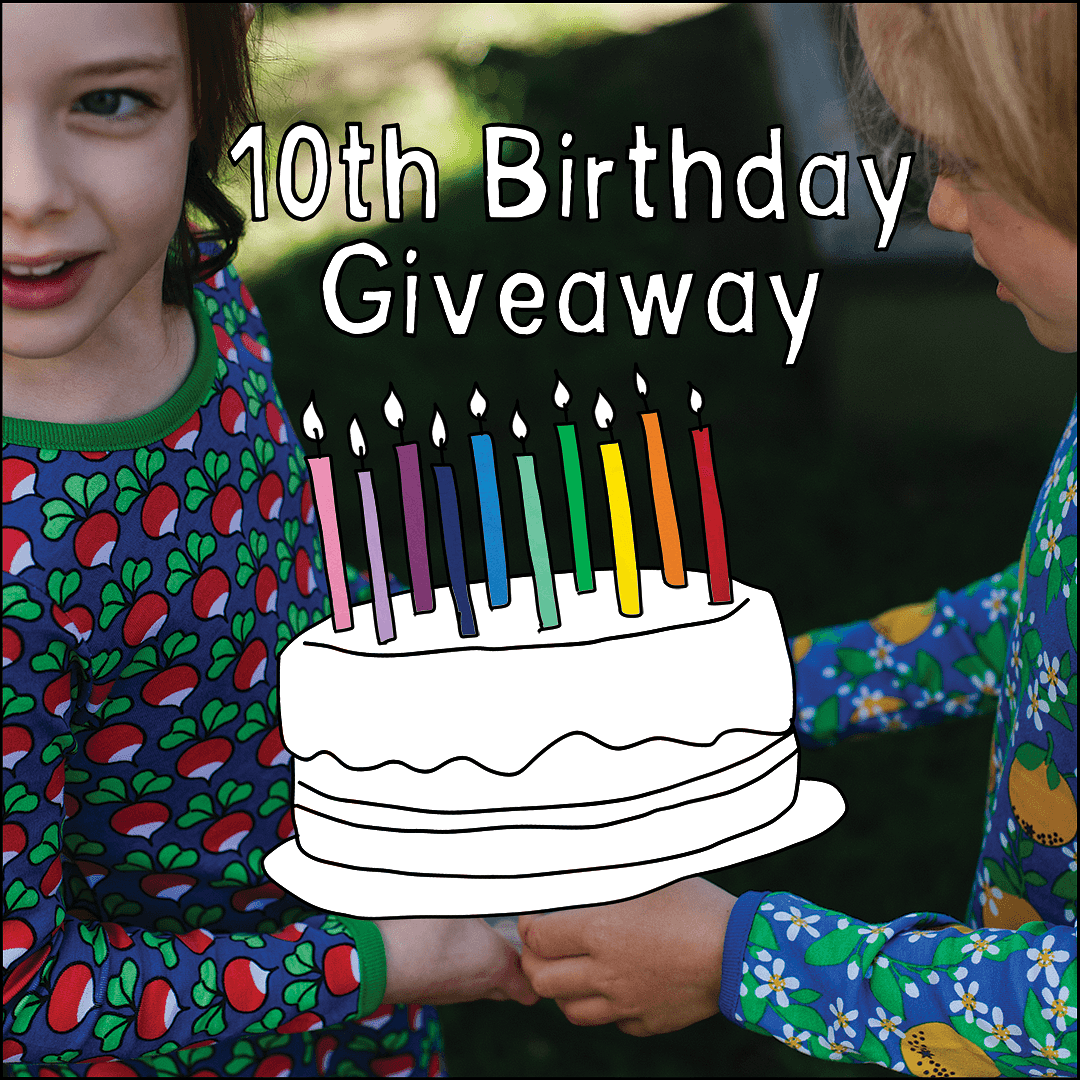 It's our 10th birthday! And we're both celebrating (scroll down for our giveaway) and taking a trip down memory lane.
At the centre of our journey has been you - our lovely customers, so thank you for coming along for the ride!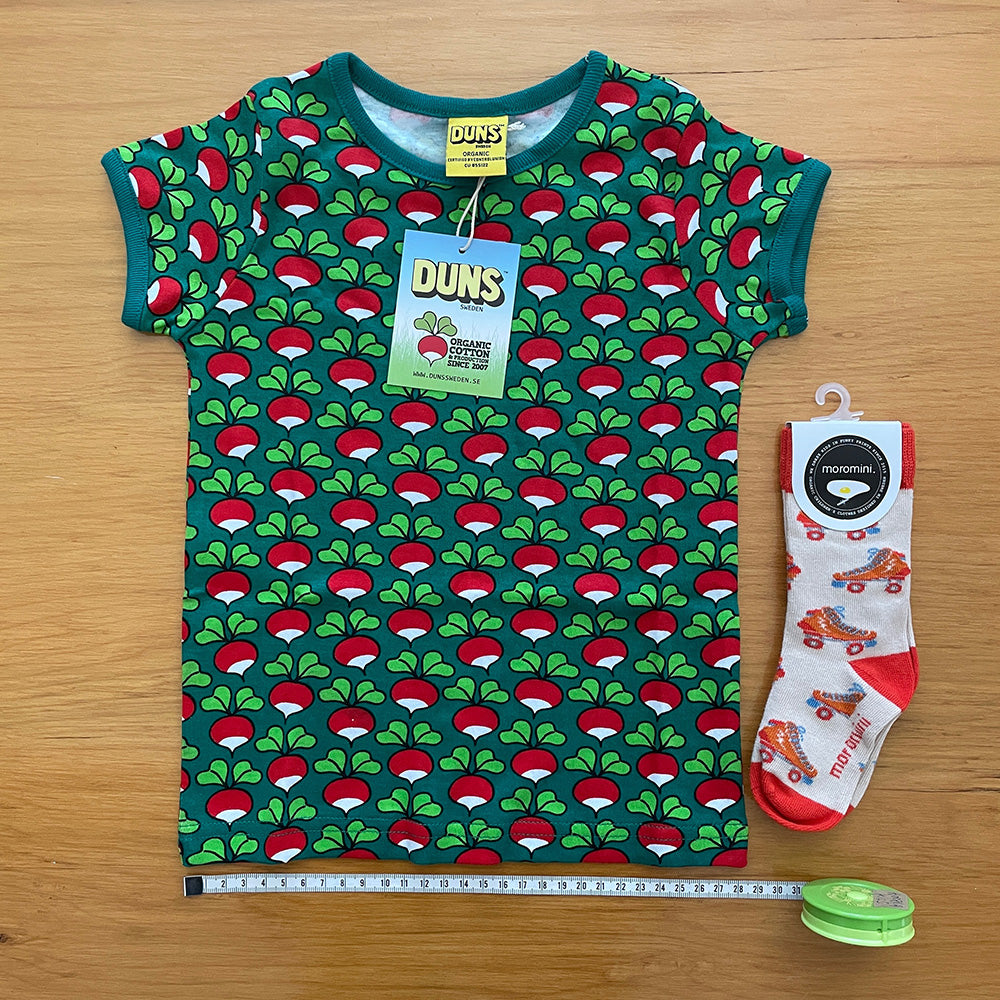 Here are some handy tips to help you get the best fit, first time at Hoopla Kids. We explain our sizing system and how to use it for buying clothes, shoes and socks.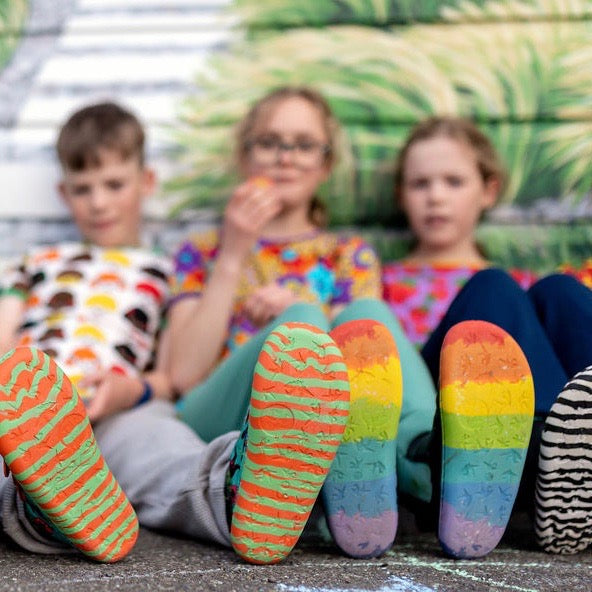 Behind the scenes at Hoopla we've been experimenting for a long time with different barefoot shoe brands on our own feet.
You might've seen the term before, but what does it mean for shoes to be considered 'barefoot' or 'minimal'?