Green Friday
'Tis the season of sales and sweet bargains, but we have some ethical concerns with the crazy consumerism of 'Black Friday' and the lead-up to Christmas.
However, we all love a good deal so, here's a guilt-free alternative to the madness, full of sustainable and ethically-produced clothing for you and yours.
We call it Green Friday.
Buy with a good conscience at Hoopla Kids.
includes 2 mystery print onesies (you say what size you'd like)
includes 2 mystery print t-shirts (you say what size you'd like)
includes 2 mystery print dresses (you say what size you'd like)
PLUS make sure you check out our Last Chance page - we've just added some new prints to the collection.
*How it works:
Choose your style and choose your size and we'll choose you two items with love from the gems of our Last Chance page.
Sorry no exchanges or returns on our lucky dip stock.

Sizes can be exchanged if necessary but the same print may not be available.

You can request two sizes per lucky dip.

Any extra comments please leave us a note at the checkout.

Offer Valid until midnight 28th November.

Available while stocks last - if your chosen size is sold out we will substitute with the next size up.
---
Also in Blog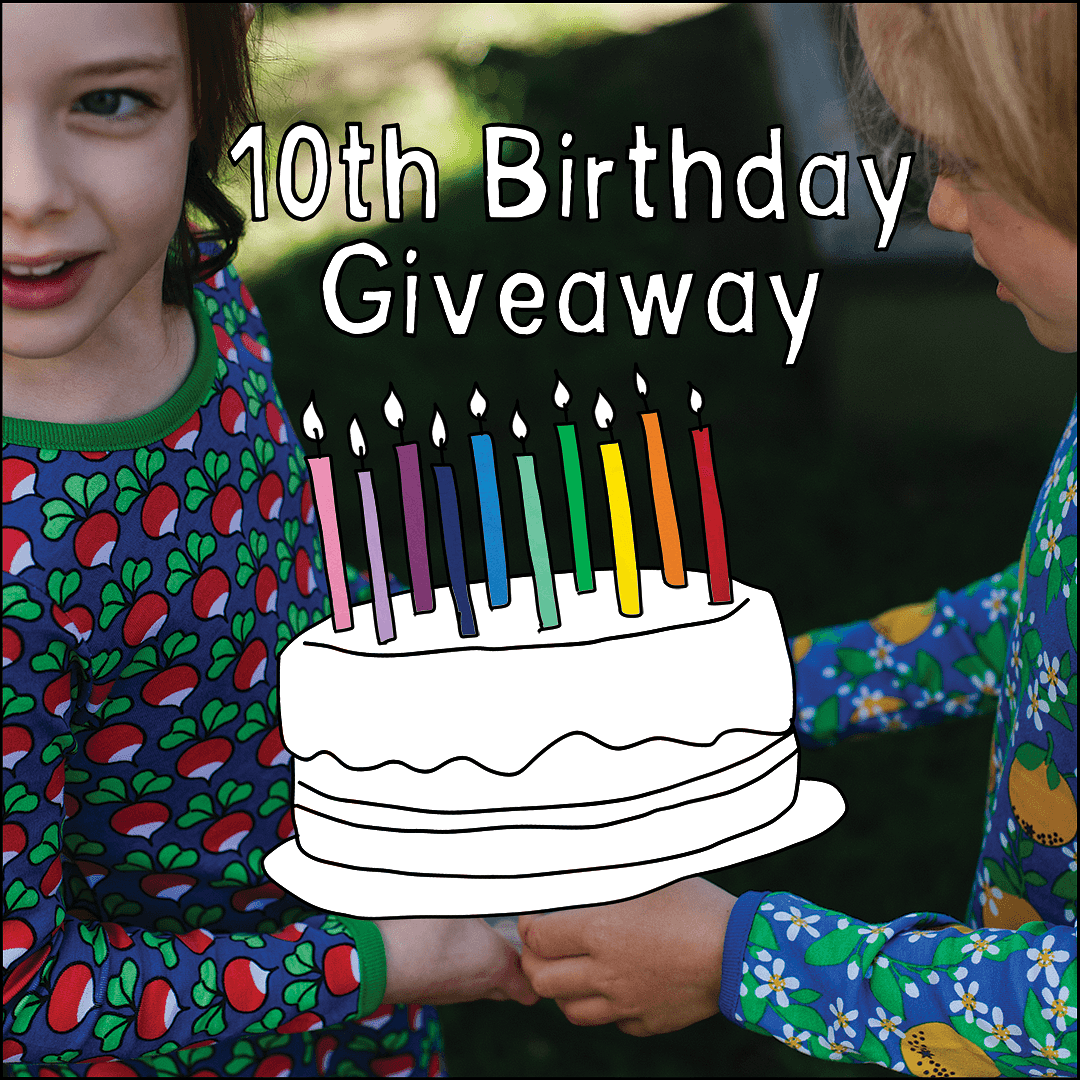 It's our 10th birthday! And we're both celebrating (scroll down for our giveaway) and taking a trip down memory lane.
At the centre of our journey has been you - our lovely customers, so thank you for coming along for the ride!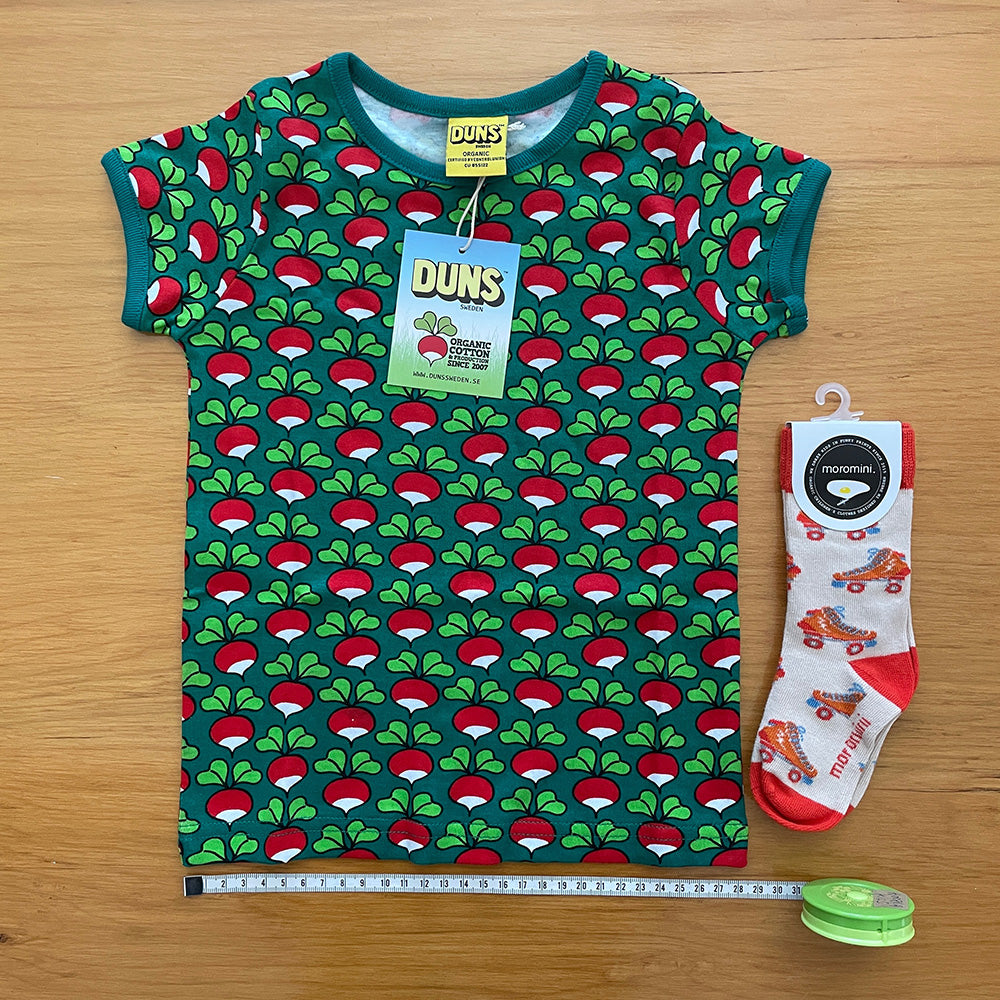 Here are some handy tips to help you get the best fit, first time at Hoopla Kids. We explain our sizing system and how to use it for buying clothes, shoes and socks.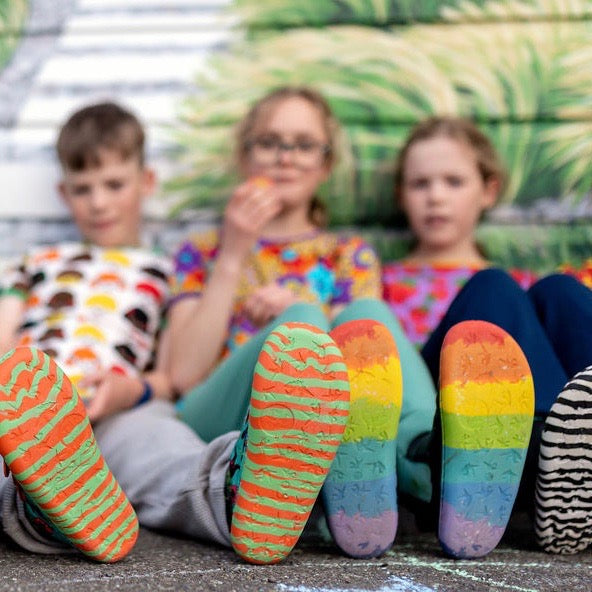 Behind the scenes at Hoopla we've been experimenting for a long time with different barefoot shoe brands on our own feet.
You might've seen the term before, but what does it mean for shoes to be considered 'barefoot' or 'minimal'?