Back to School Sale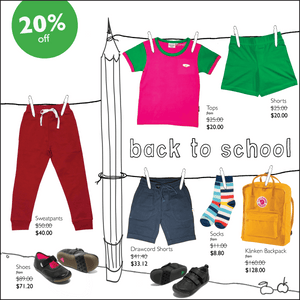 Summer holidays are coming to an end, and it's time to get ready for school with 20% off our whole Back-To-School range.
Dress your kids in ethically made, organic cotton clothing all year round, with Little Yellow Bird's school uniform range, and More Than A Fling's colourful basics. Keep their feet covered with our brand new School Shoe range from Plae, as well as organic cotton socks from Maxomorra.
We've also included plain coloured tops, shorts, sweatpants, leggings, and trouser from Moromini, JNY, and Maxamorra, as well as Muddy Puddles rain jackets.
We've even included our Fix It Kits to repair any holes or tears that are bound to happen during playtime.
And if you're looking for a sturdy, long-lasting backpack to pack all the school essentials into, we've discounted our whole range of Kånken backpacks.
Sale runs from Thursday 28 January - Sunday 7 February.
---
Also in Blog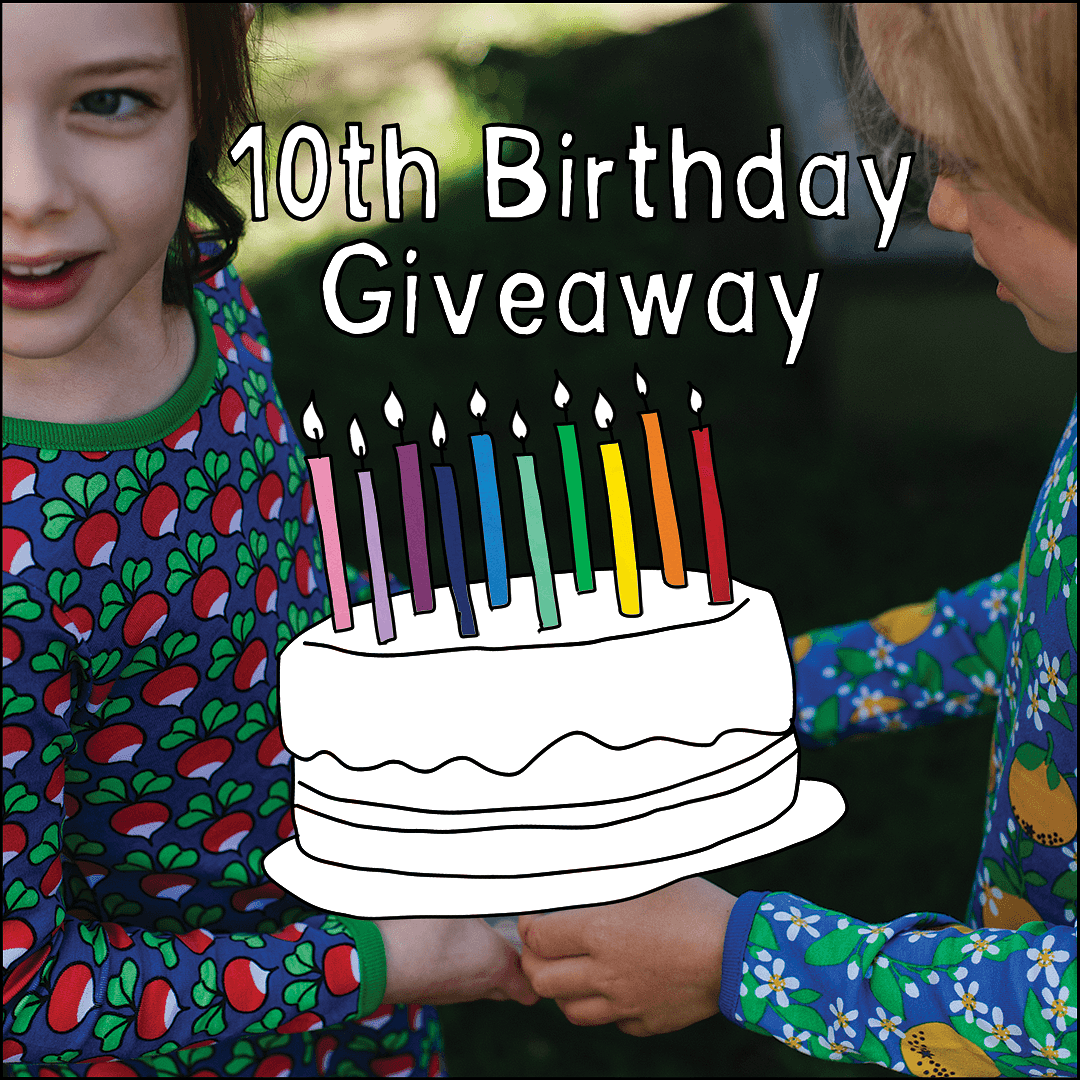 It's our 10th birthday! And we're both celebrating (scroll down for our giveaway) and taking a trip down memory lane.
At the centre of our journey has been you - our lovely customers, so thank you for coming along for the ride!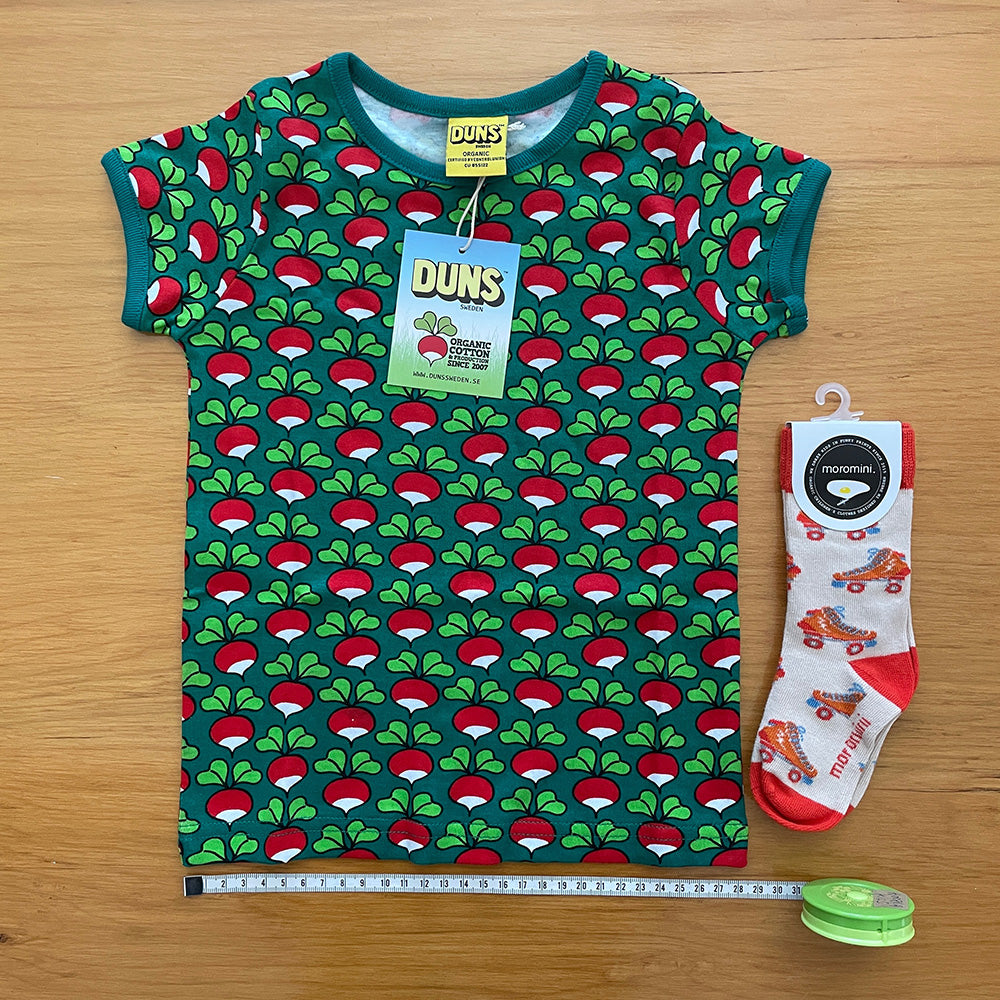 Here are some handy tips to help you get the best fit, first time at Hoopla Kids. We explain our sizing system and how to use it for buying clothes, shoes and socks.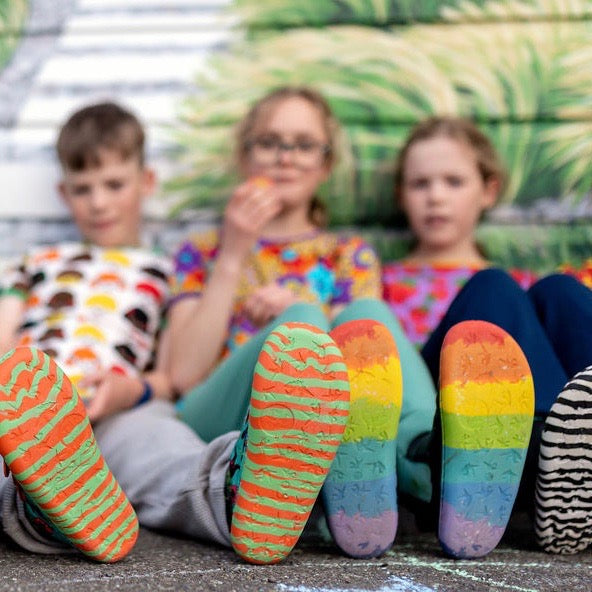 Behind the scenes at Hoopla we've been experimenting for a long time with different barefoot shoe brands on our own feet.
You might've seen the term before, but what does it mean for shoes to be considered 'barefoot' or 'minimal'?