FREE Shipping for a limited time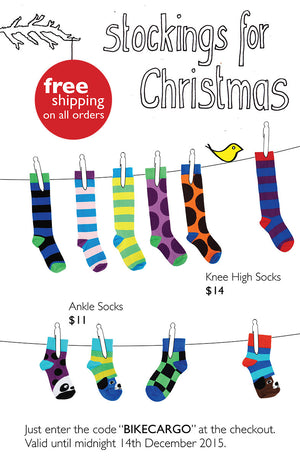 For a limited time get FREE SHIPPING on all orders. Just enter the code "BIKECARGO" at the checkout. Valid until midnight 14th December 2015.
Stockings for Christmas? Make sure you check out the great range of organic cotton socks available from Hoopla Kids. 
Fun and colourful GOTS certified organic cotton socks for all ages - even big people! They stay on and stay up. And best of all kids love them. Available in styles to suit every pair of feet.
Being organic cotton they are great all year round, for keeping tootsies warm, and keeping the sun off. And they are hard wearing.
Check out the full range and why not sneak a pair into a stocking this Christmas. They'll be a favourite in no time.
---
Also in Blog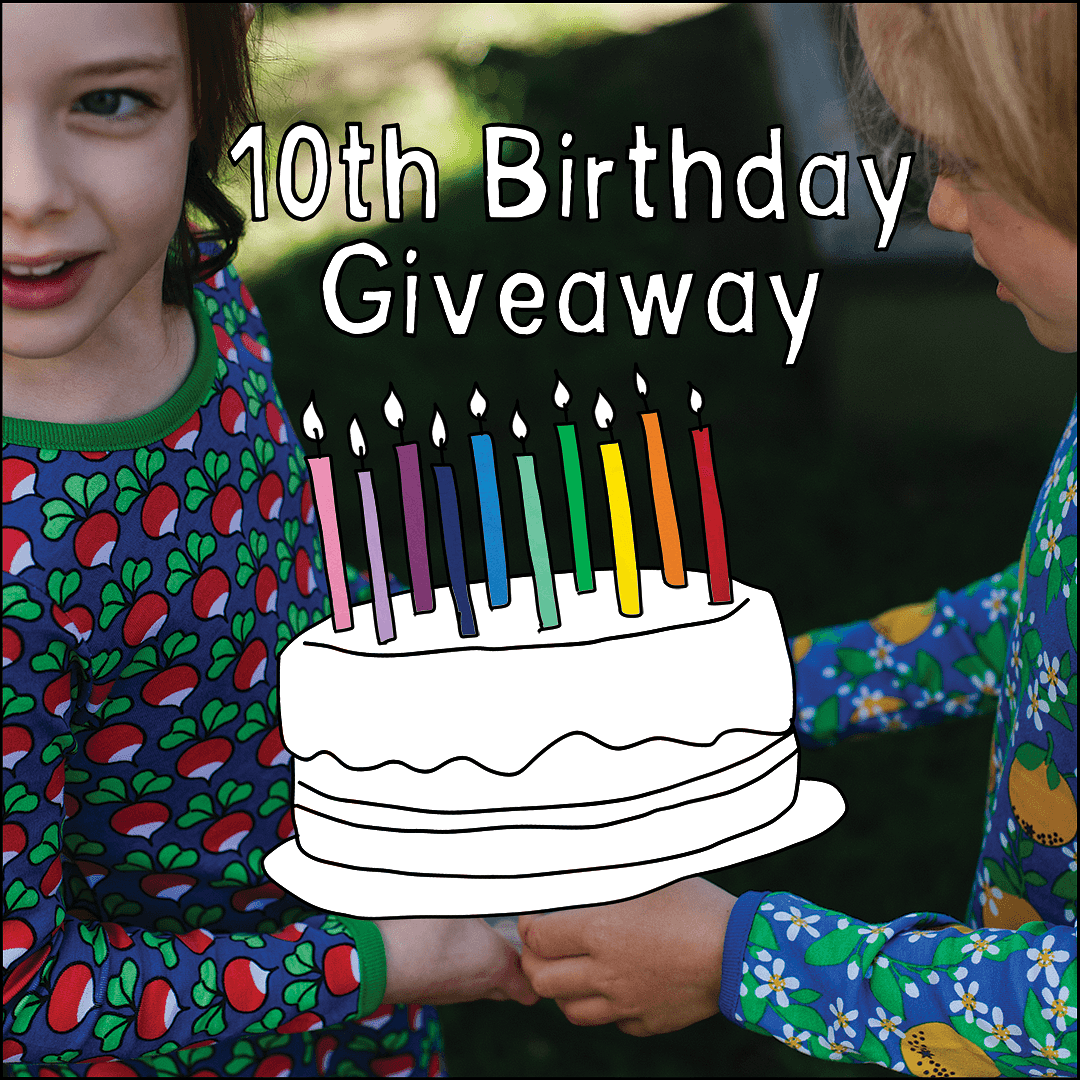 It's our 10th birthday! And we're both celebrating (scroll down for our giveaway) and taking a trip down memory lane.
At the centre of our journey has been you - our lovely customers, so thank you for coming along for the ride!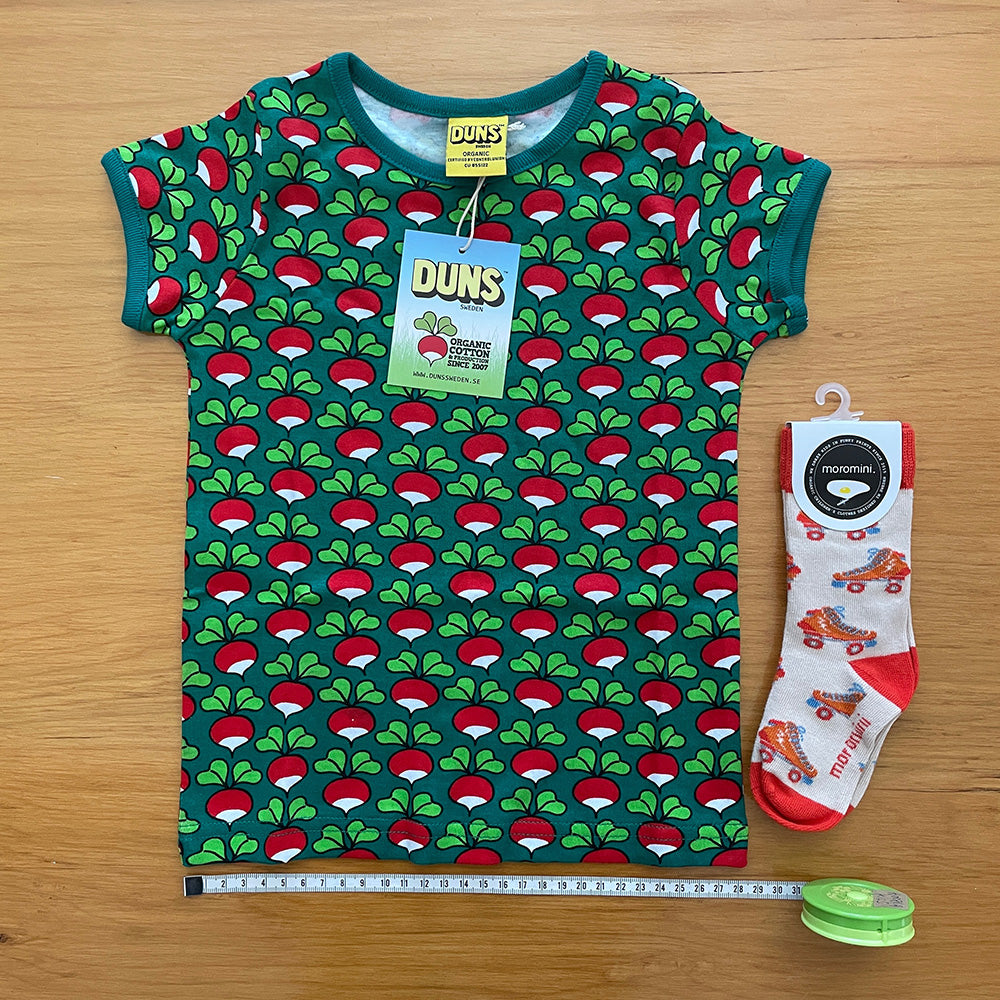 Here are some handy tips to help you get the best fit, first time at Hoopla Kids. We explain our sizing system and how to use it for buying clothes, shoes and socks.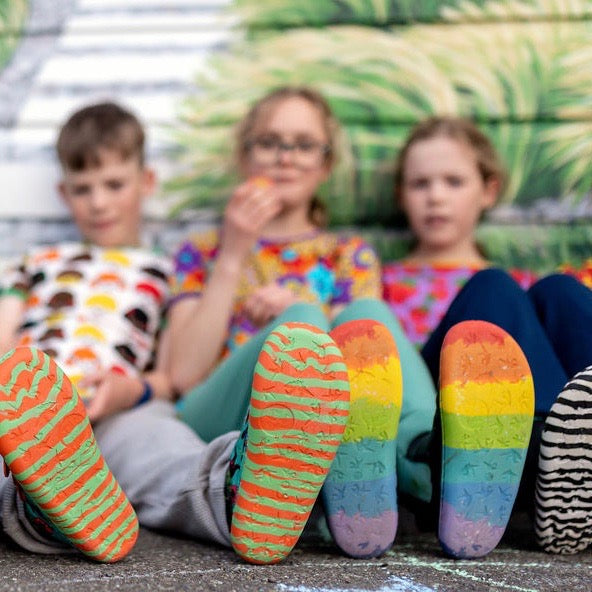 Behind the scenes at Hoopla we've been experimenting for a long time with different barefoot shoe brands on our own feet.
You might've seen the term before, but what does it mean for shoes to be considered 'barefoot' or 'minimal'?