How to Bend Aluminium
My quest to make monkey bars for Mundo led me to research how to bend aluminium. 
I thought this would be a challenge as was concerned with it breaking. However, a quick search on Google found me a couple of very handy articles. 
This one was the winner on the day.
So after a trip to Ullrich Aluminium to get my length of 15.9mm diameter aluminium tube ($20 for 5m) I got to work, with one little helper in tow. 
I found myself a template, in fact I got lucky and didn't even have to make one. Instead I used a piece of ply left over from a piano job the day before which had a nice curve in it. 
I clamped this to a pallet outside. Lay my tube next to it and clamped a block next to that to hold it in place. 
The block was important for holding the tube in place and supporting it. I also put a clamp on top of the pipe to hold it down as my template wasn't very thick and I hadn't angled the edge of it to hold the tube down. 
Then I took hold of the tube and gently and smoothly pulled it across the over the surface of the pallet and around my template allowing for a little spring back. It was a rather easy task actually. And the result was a nice smooth curve. 
Here you can see prototype 1 in place on Mundo. 
With this prototype I experimented with flattening the ends and bending them over to give a surface for bolting on. It worked for one. But the other cracked. This was my attempt to get around needing to weld aluminium - something we can't do. 
However I quickly realised that in fact just around the corner was a friendly guy called Grant who runs a lawnmower repair shop and a welding service. So, after the kids were in bed I quickly moved into mkll monkey bars. 
But more on that next time. 
---
Also in Blog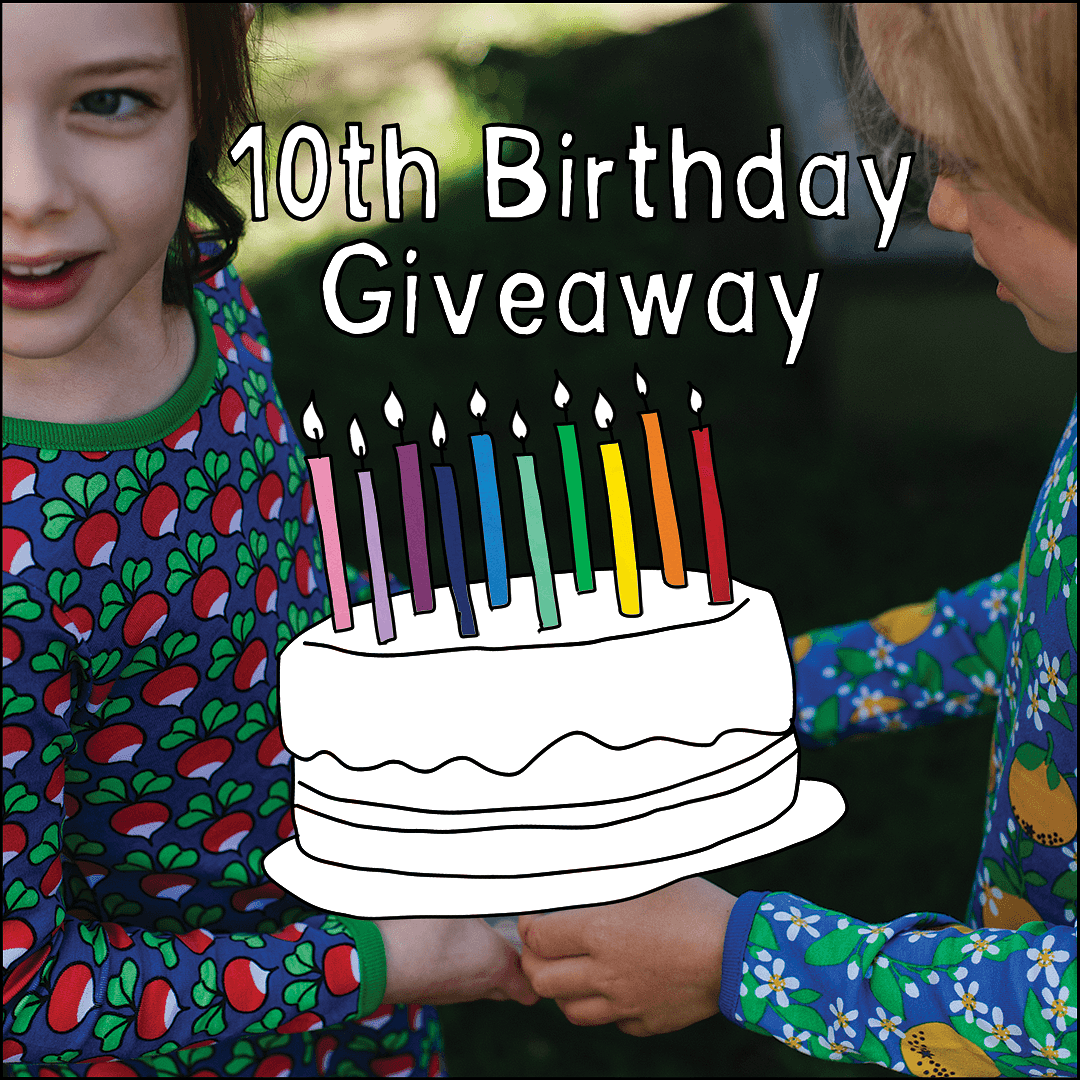 It's our 10th birthday! And we're both celebrating (scroll down for our giveaway) and taking a trip down memory lane.
At the centre of our journey has been you - our lovely customers, so thank you for coming along for the ride!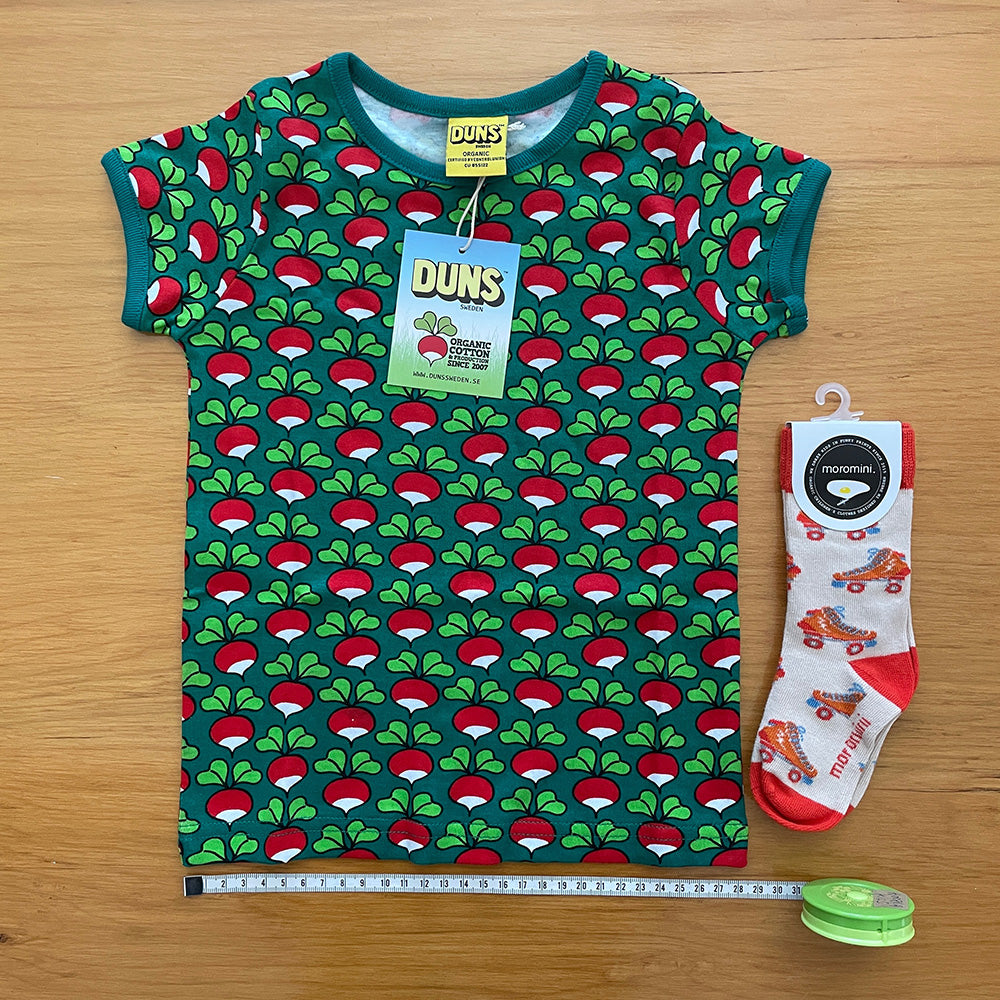 Here are some handy tips to help you get the best fit, first time at Hoopla Kids. We explain our sizing system and how to use it for buying clothes, shoes and socks.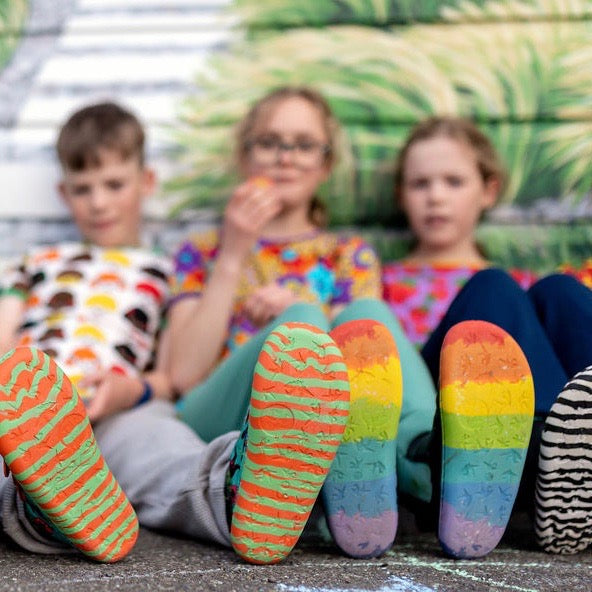 Behind the scenes at Hoopla we've been experimenting for a long time with different barefoot shoe brands on our own feet.
You might've seen the term before, but what does it mean for shoes to be considered 'barefoot' or 'minimal'?