Organic Vege Box vs Supermarket
I used to be a religious Saturday morning vege market goer. It was our outing, Ella and I. Or I would go alone on the scooter. It is a great place to get a weeks supply of yummy food, and if for some reason Saturday didn't take our fancy, there was always the Sunday market in town which made for a great family outing by car or even better, by bike. Sometimes we even bumped into friends there! Bonus.
But time got away with me, and we lost the habit, not helped by my regular appearances at the Wellington Underground Market at Frank Kitts Park with my Hoopla Kids stall. No excuse, but I chose my battles, and staying home, having a relaxing morning and getting into the garden with the kids is the way it's been rolling over here lately.
So, to avoid stopping by the supermarket to get a whole pile of over priced produce, or alternatively just not having any because I was too stubborn to buy it at the supermarket, in a moment of busyness I thought I would try a vege box. And that turned to a few more. So when the last box arrived I thought I would do a tally up of what had arrived:
400g Asparagus
1 x Fancy lettuce
1 x Broccoli
1x Cucumber
1 x Green cabbage
1 Punnet blueberries
880g Oranges
940g Apples
460g Green kiwifruit
550g Red onions
520g Brown onions
1.3kg Red kumara
1 x Bunch of silverbeet
1 x Fennel bulb (560g)
2 x Avocado
So all in all a nice big box of food that generally lasts us at least a week, if not a bit longer supplemented with some carrots, bananas and sometimes some beetroot as these are staples in our house that aren't always delivered.
The cost: Vege box $48, delivery $9.
And being that I have slightly geeky tendencies I thought I would do a comparison. How much would it have cost me if I had bought this food at our local supermarket? Not organic, just the standard produce on the shelves. So I collected some prices:
Total cost for the same produce: $51.88
So, I would have saved $5.12 by buying it from the supermarket. But would it really have been a saving? If I'd been to the supermarket what would I have added to my basket that day? Chocolate at $3.50 on special? Some bread that I didn't need as I could have just baked some instead, $3.50 per loaf. A packet of biscuits? And what if I had driven there. Sure its only about 1km each way and I probably would have taken the bike. But for the sake of comparison the IRD mileage rate is 77 cents per km. So my 2km return journey cost me $1.54 in mileage.
So already I'm at $56.92 just for the mileage and the chocolate I bought and the produce wasn't organic. I'm down to a saving of 8 cents, and you know what, if I set it up as a regular order I would save $2 per box.
At the end of the day, I got a box of yummy ORGANIC food to my door which challenged me to try new things and find new ways to use new ingredients I wouldn't have normally bought. And it probably saved me money in the big picture by keeping me out of the supermarket. It suited me these few times but it won't suit always. After all, I hope that soon we will be eating more from our own garden, at least a little bit.
And I do also realise, that if I was organised I could probably save a lot more money by getting down to the vege market, and I might even have fun doing it. But perhaps that's a comparison for another day . . .
---
Also in Blog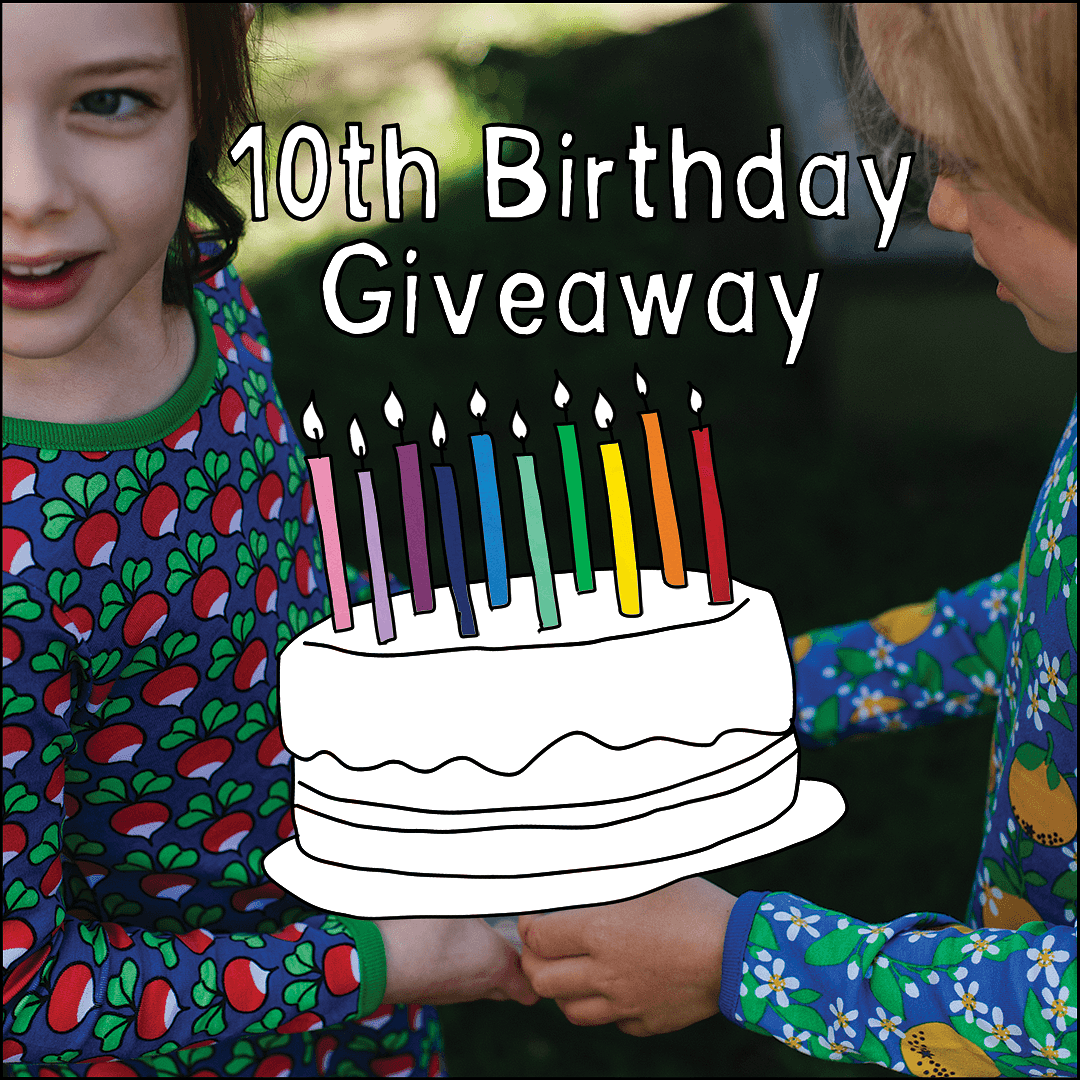 It's our 10th birthday! And we're both celebrating (scroll down for our giveaway) and taking a trip down memory lane.
At the centre of our journey has been you - our lovely customers, so thank you for coming along for the ride!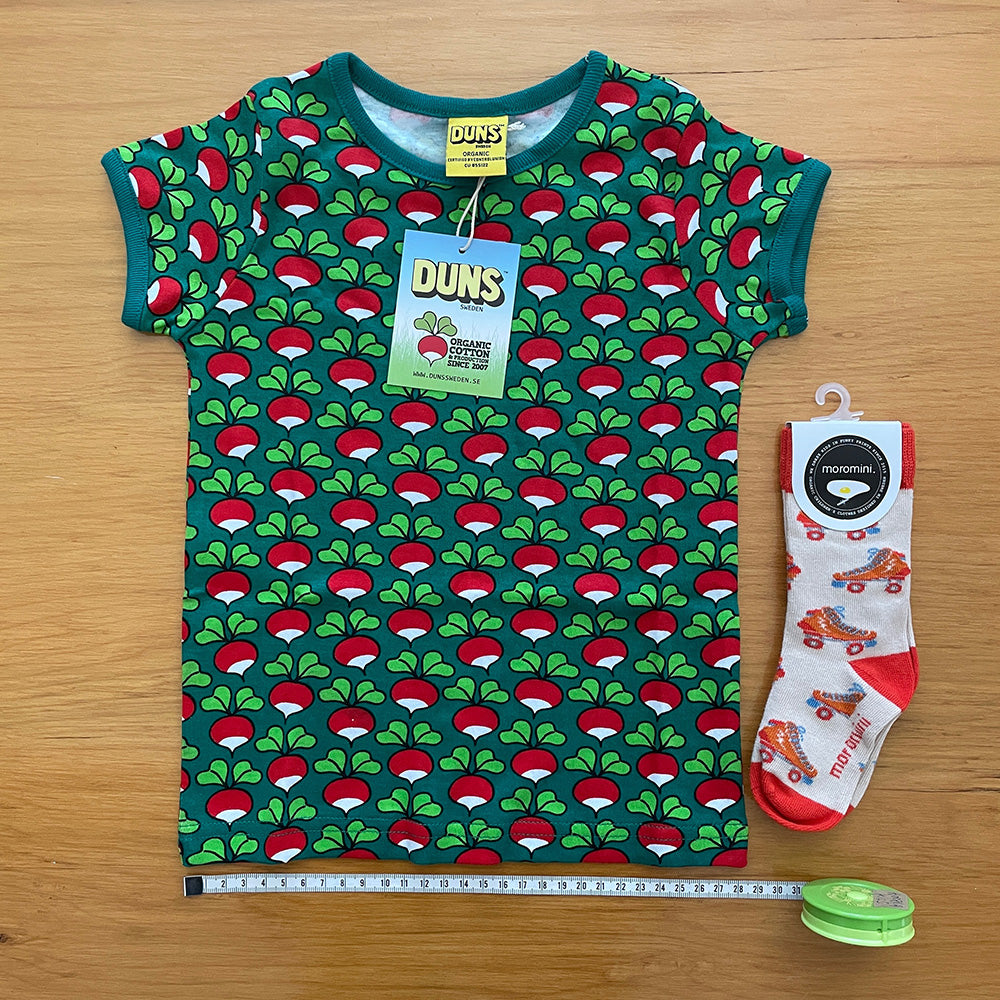 Here are some handy tips to help you get the best fit, first time at Hoopla Kids. We explain our sizing system and how to use it for buying clothes, shoes and socks.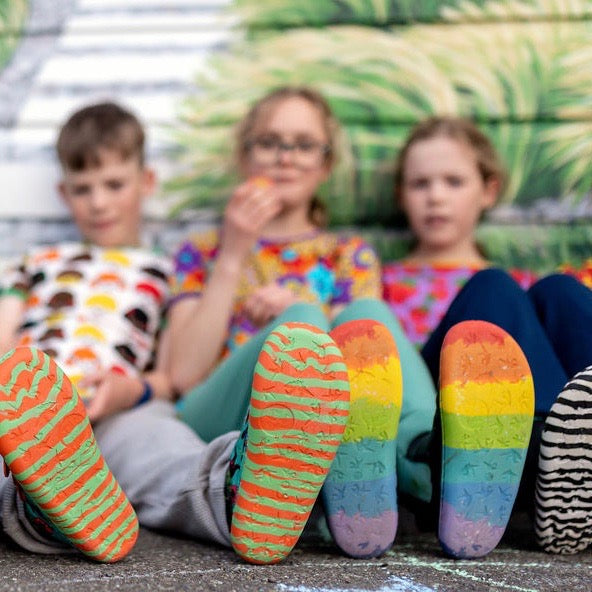 Behind the scenes at Hoopla we've been experimenting for a long time with different barefoot shoe brands on our own feet.
You might've seen the term before, but what does it mean for shoes to be considered 'barefoot' or 'minimal'?