Outdoor Expo Deals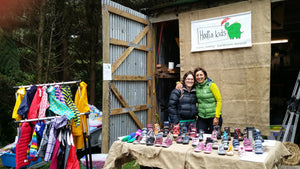 We've had a hoot at your first ever Outdoor Expo. We know not everyone can make it so we want to share our Expo deals with you all!
Expo Deals
Hoopla Kids Deals
Rainwear and Shoe Combos
How to order:
Just add two sets of rainwear or two pairs of pants to your cart and you will automatically receive the discount.
To buy a shoes and rainwear combo place your rainwear order online at Hoopla Kids and leave us a note with which shoes you would like to order from Rostak Outdoors. We'll pass this on and Jana will be in touch to finalise your order.
Check out the full range of shoes over at Rostak Outdoors.