Making do, and cushions, at home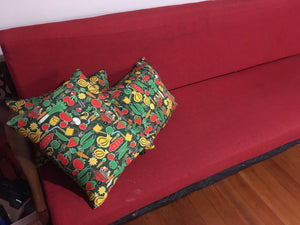 We're slowly settling into a reasonable rhythm at home during the Level 4 lock-down. Two weeks in and we've been finding plenty to do around the house. It's been surprising to see how we've managed without our usual entertainment go-to things. We are definitely missing the regular trips to the library though. Thank goodness for digital borrowing! How's life at your place?
While tidying the lounge one night last week, I decided we needed new cushions for our couch. Turns out they're easy to whip up.
If there's one thing I really love to do, it's re-using things we already have. As I said, this lockdown has meant we've had to make do in a few ways already, and I like the resourcefulness it brings out in us. I've had a bunch of out-of-print DUNS vegetable woven cotton fabric stored at home for ages. It was from a incorrectly sized run of duvet covers, and I decided it would be perfect to use for some quick cushion covers.
I made a nifty type that wraps around the cushion, with no need for fastenings. Here's how I did it...
My materials were:
Fabric
Cushion inner/s (I used some old pillows I had been meaning to get rid of)
Scissors
Iron for pressing seams
Sewing thread
Sewing machine and overlocker (not essential at all, but good for finishing seams)
To draft a basic pattern, I began by measuring my cushion inner. I added some width and length to those measurements. I added 70mm to the width of my cushion inner (35mm for each side of the inner), and added 200mm in length.
I wasn't too phased about pattern matching as the print I used is busy and repeats well, but if you've got a patterned fabric that you want to feature, you might like to play around with where you cut so it shows the print features best.
I cut 2 pieces of my DUNS fabric according to my cushion inner measurements, 1 for each side.
Next I hemmed 2 of the ends (one of my chosen top ends, and one of my bottom ends). I folded and pressed the raw hem edge up 5mm on the wrong side, and then again another 1cm so the raw edges were enclosed. I stitched the hems along the 1cm fold and pressed them with the iron.
Next, I sewed the 2 un-hemmed ends together, right sides facing, to make one long length of fabric with hemmed edges at each end.
I turned up each hemmed end to make pocket flaps, like on a regular pillowcase. The flaps are approximately 180mm - 200mm long. One flap is pinned with right sides facing, and the other with wrong sides facing  
Then with the cover folded right sides facing, I sewed the side seams catching the pinned flap at each end.
Once turned in the right way and pressed neatly, I've got a new cushion cover.
I put the cushion insert inside, then folded the inside flap over the top of the inner,  folded the outside flap over the opening. Voila!
---
Also in Blog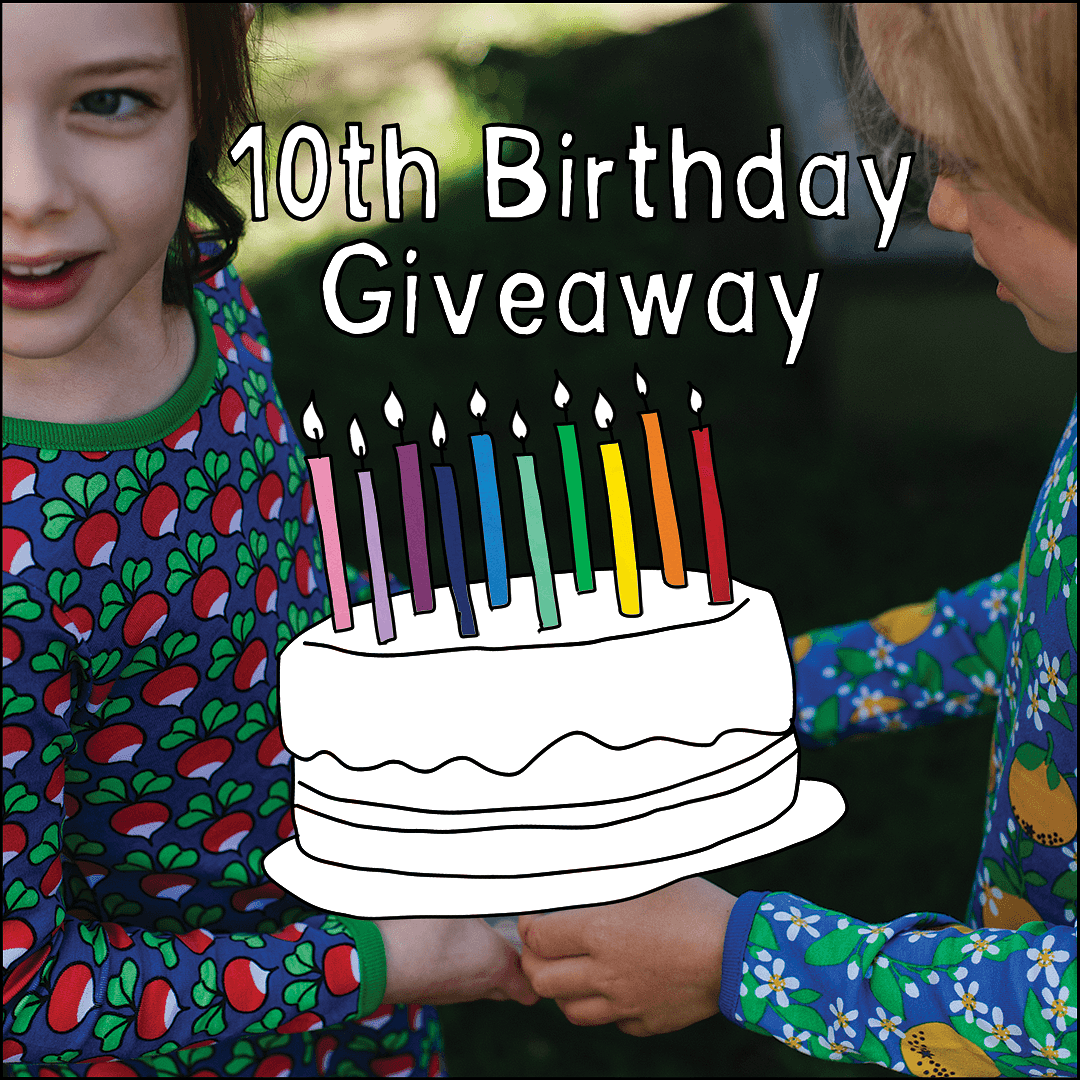 It's our 10th birthday! And we're both celebrating (scroll down for our giveaway) and taking a trip down memory lane.
At the centre of our journey has been you - our lovely customers, so thank you for coming along for the ride!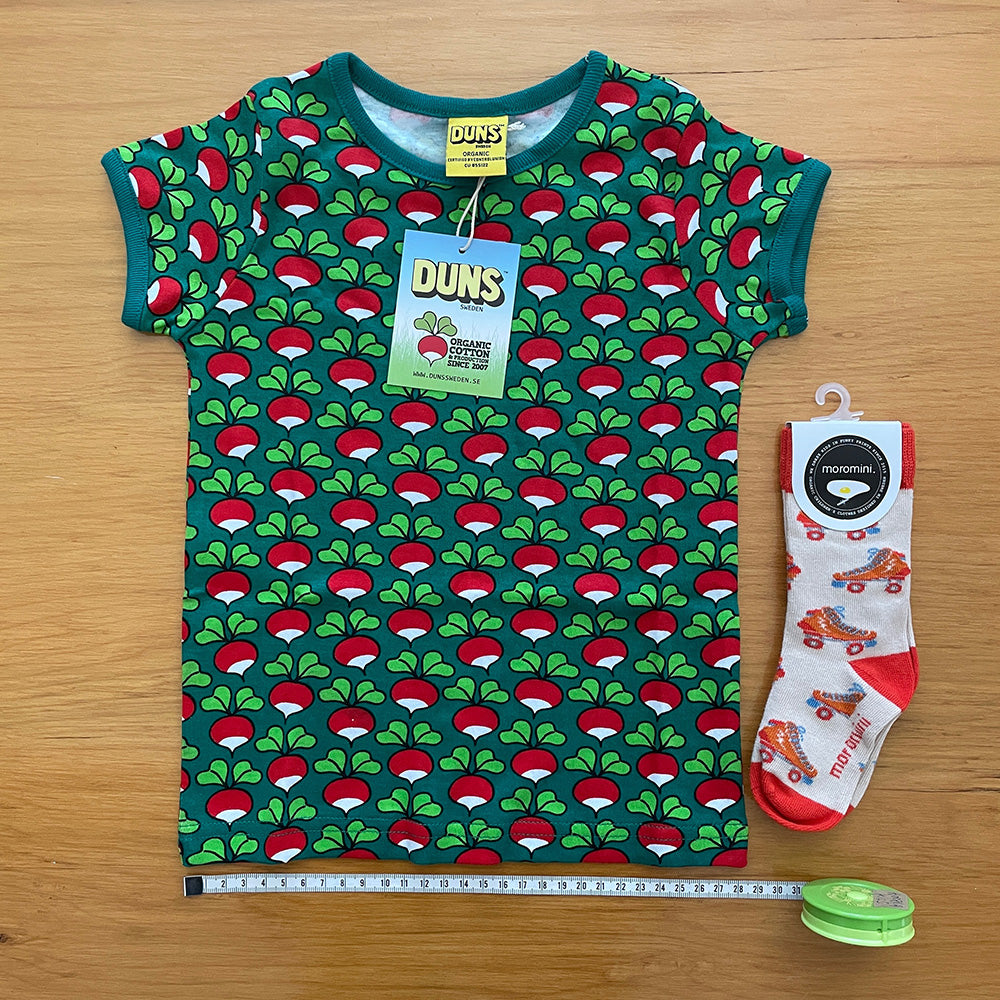 Here are some handy tips to help you get the best fit, first time at Hoopla Kids. We explain our sizing system and how to use it for buying clothes, shoes and socks.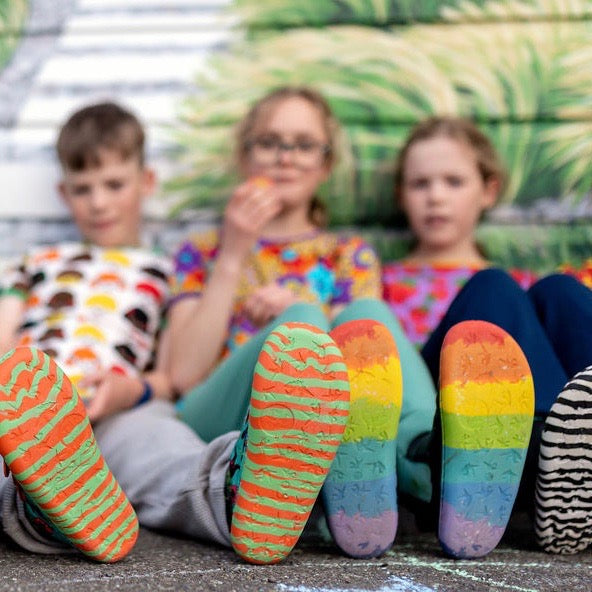 Behind the scenes at Hoopla we've been experimenting for a long time with different barefoot shoe brands on our own feet.
You might've seen the term before, but what does it mean for shoes to be considered 'barefoot' or 'minimal'?