Eliminating Single Use Items at Home
I love stuff that lasts a really long time. Don't you?
There's something satisfying about an everyday object that works repeatedly, for years, without fail.
Somehow, despite loving quality things, we've ended up with more than a few single use, disposable items in our home. But I always felt annoyed by the wastefulness, so over time I've sorted through and hunted out a few sustainable solutions to meet our needs.
Luckily it's pretty easy these days and there are now heaps of products on the market for those of us wanting to find reusable solutions to single use problems.
Commonsense Organics here in Wellington (and also online and now in Auckland) has been my first port of call when I want to find an alternative. But they are just one shop and there are many others. 
Here's a few bits and bobs from our house, that have meant we don't have to buy disposable stuff quite so much (hopefully never).*
Steel straws - it's so strange that plastic straws replaced something that was already perfect. Anyway, now you can get metal straws for your home. Enjoy your smoothies and milkshakes again, and again.
Cotton mesh bags - great for fruit and veggies at the supermarket, and you can chuck them in the wash when they get grubby. Also if you're a dab hand with a sewing needle you can also mend them if they get ripped. Or you could get some cotton fabric (an old sheet perhaps) and sew your own bags like Sarah at SewLoveNZ! Beaut.
Steel lunch box and drink bottle - eternally useful, and they don't leave your food and drink tasting slightly of plastic... And they don't break! Broken plastic lunch boxes are the bane of all parents making school lunches...
Bamboo toothbrushes - not really a reusable item in the sharing sense, but we do use them repeatedly... These come in adult and child sizes. And I read somewhere that you can poke them in the ground when you're finished using them, and the wood will break down eventually. I imagine that this doesn't mean your lawn will start sprouting bamboo, but possibly it might? Let me know when you try it :)
Beeswax lunch wraps - you can buy these at various hip shops, or you can make your own! Love a good DIY eh.
<< Here's my latest batch in production:
Portable drinking cups - plenty of options out there and I've tried a few, but my friend put me onto the glass Keep Cup and I love it. Super easy to wash, as there aren't any hidden components that can get grimy, simple to put together, and the drinks taste fresh due to the glass. Just don't drop it!

Keep an eye out for Boomerang Bags, hopefully coming to a location near you. There are community groups making boomerang bags all throughout New Zealand, Australia (where it all began), and around the world. If there isn't one happening in your town, why not get amongst it and start your own production team?


Do you have any favourite reusable things at home that feel like a life hack, but really you just wonder why we every stopped using them in the first place?
 *This isn't intended as a promotional post for any businesses mentioned. We just like to use the things, and have found them to be good quality and dependable.
---
Also in Blog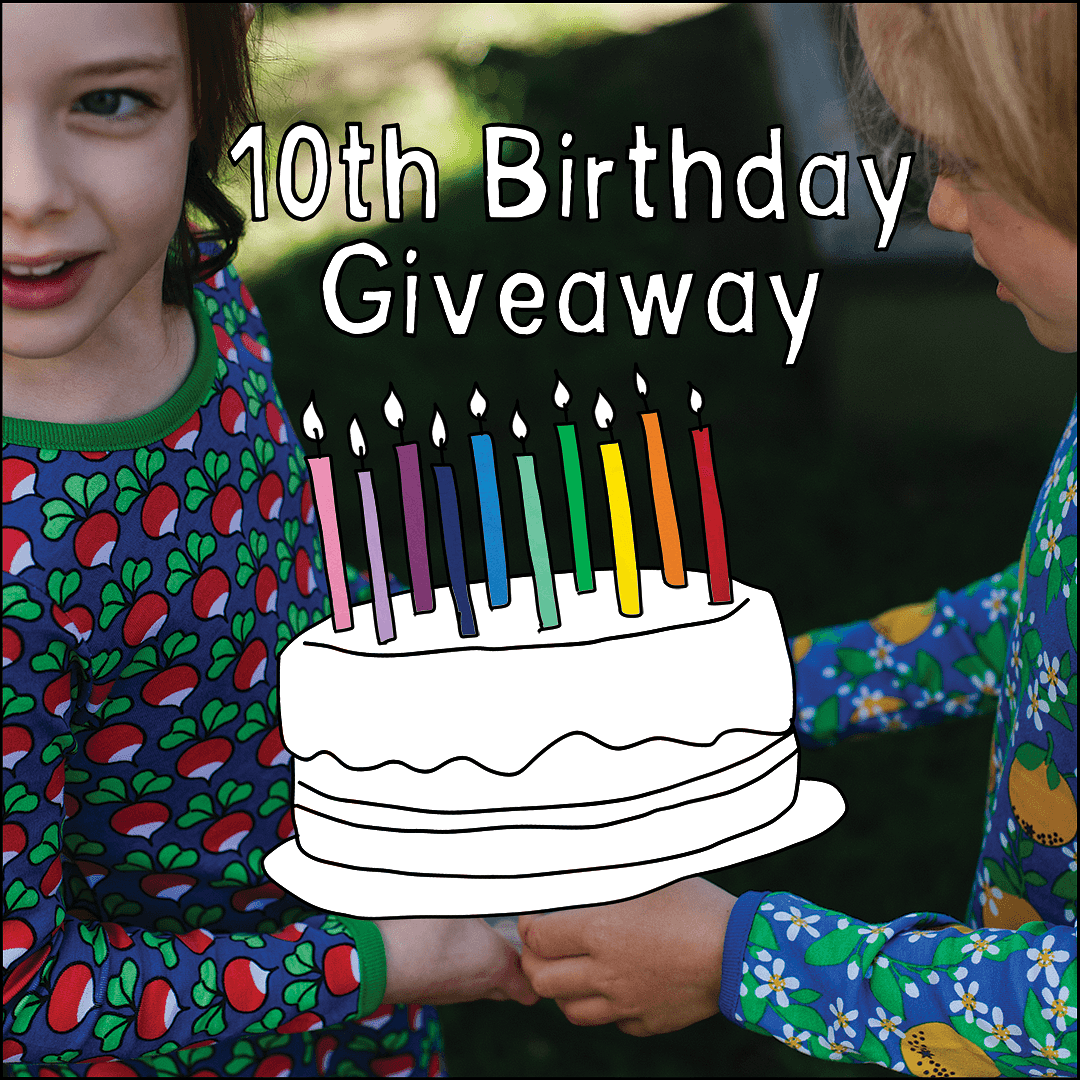 It's our 10th birthday! And we're both celebrating (scroll down for our giveaway) and taking a trip down memory lane.
At the centre of our journey has been you - our lovely customers, so thank you for coming along for the ride!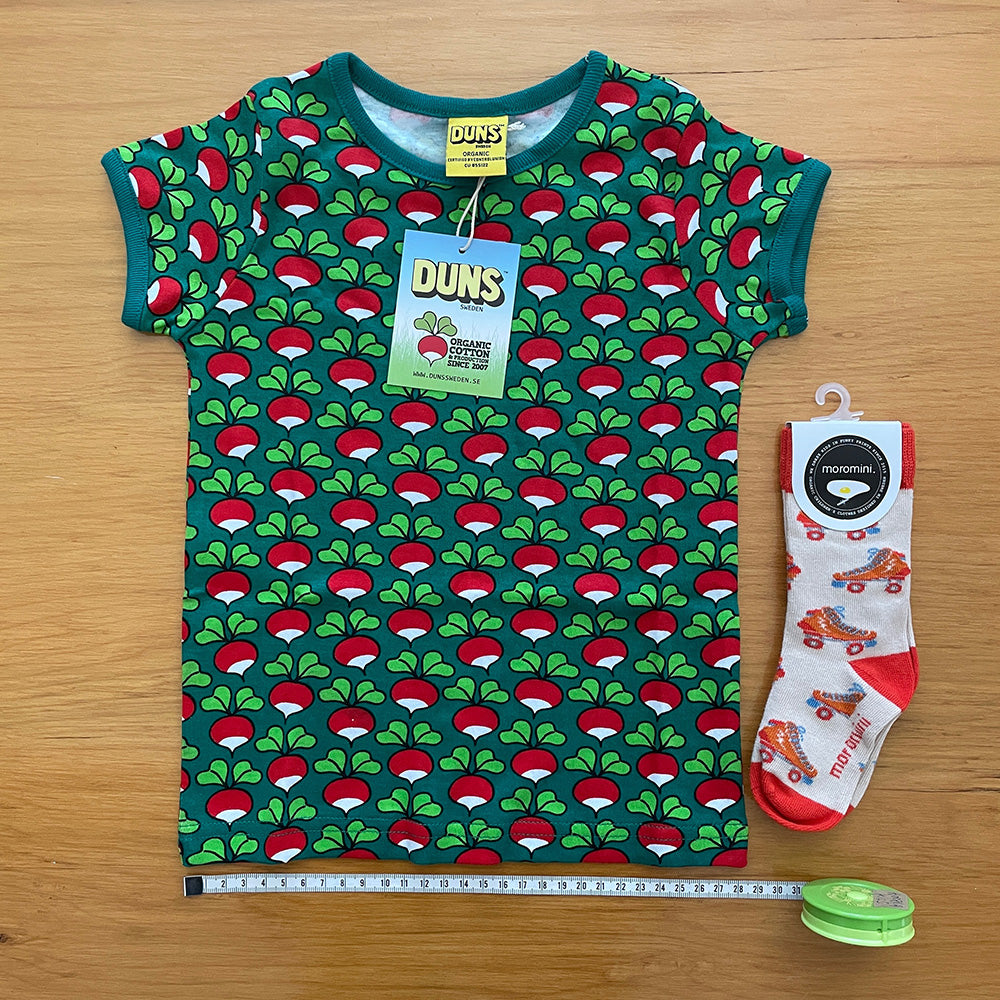 Here are some handy tips to help you get the best fit, first time at Hoopla Kids. We explain our sizing system and how to use it for buying clothes, shoes and socks.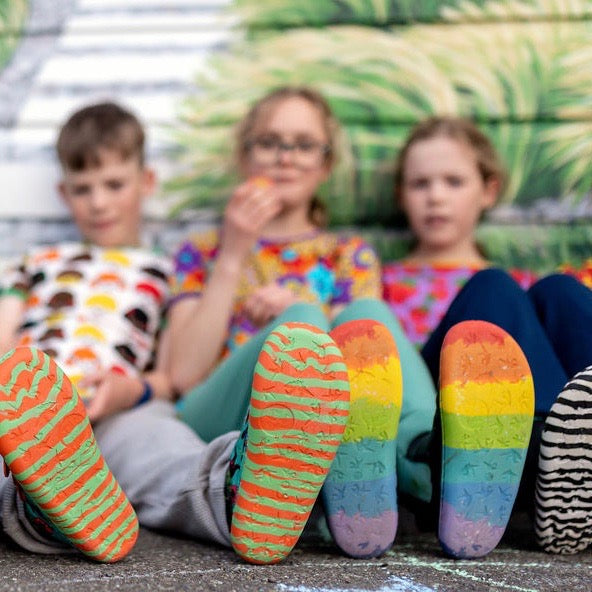 Behind the scenes at Hoopla we've been experimenting for a long time with different barefoot shoe brands on our own feet.
You might've seen the term before, but what does it mean for shoes to be considered 'barefoot' or 'minimal'?