DUNS Sweden Production Tour
Here at Hoopla Kids we are very proud to be working with Duns Sweden and More than a Fling to bring you ethical and sustainable kids clothing. We have the great pleasure of talking with Duns and hearing about their production process. Learning about the people who make the clothing and what happens behind the scenes. These discussions and discoveries are what drive us to keep doing what we do. They fire the passion I have for sustainable and ethical kids clothing.
So here we are in Fashion Revolution Week and I'd like to take the opportunity to share with you the Duns Sweden Production Tour. A tour of the small production unit in India who Duns have worked with since day one. Yes that's over 10 years now working with the same people as a team, a partnership. And since the very beginning, organic clothing and full disclosure has been at the centre of what what Duns Sweden create.
Have you ever wondered what happens to the clothing that's not up to standard? Maybe it has a printing defect? Or something else? Well it is given to children in need in Tiruppur, India. After school holidays, and during Diwali so they can celebrate the festival and the joy of friendship.
So take the tour, see the faces, the machines, the workplaces of the people who made your clothes.
---
Also in Blog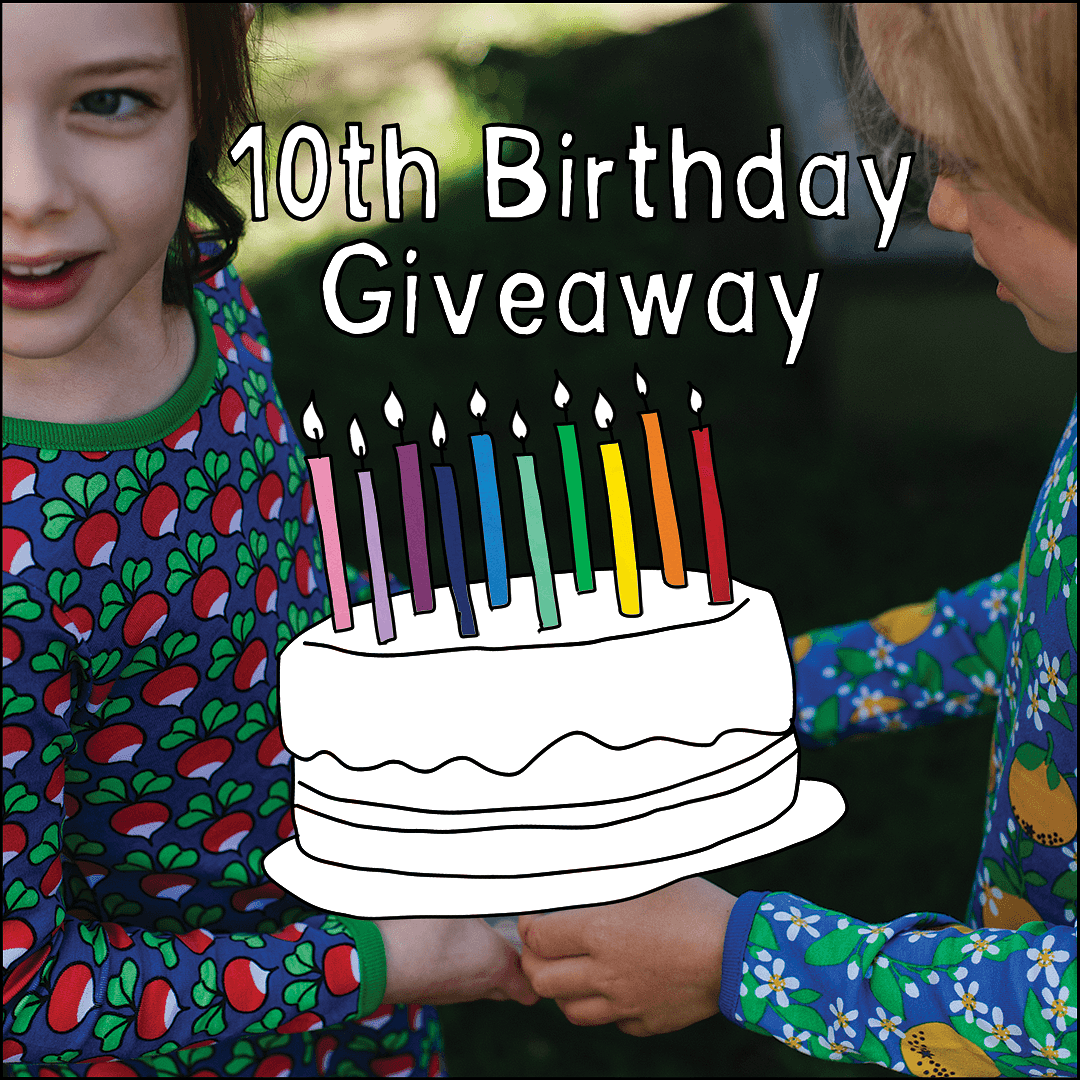 It's our 10th birthday! And we're both celebrating (scroll down for our giveaway) and taking a trip down memory lane.
At the centre of our journey has been you - our lovely customers, so thank you for coming along for the ride!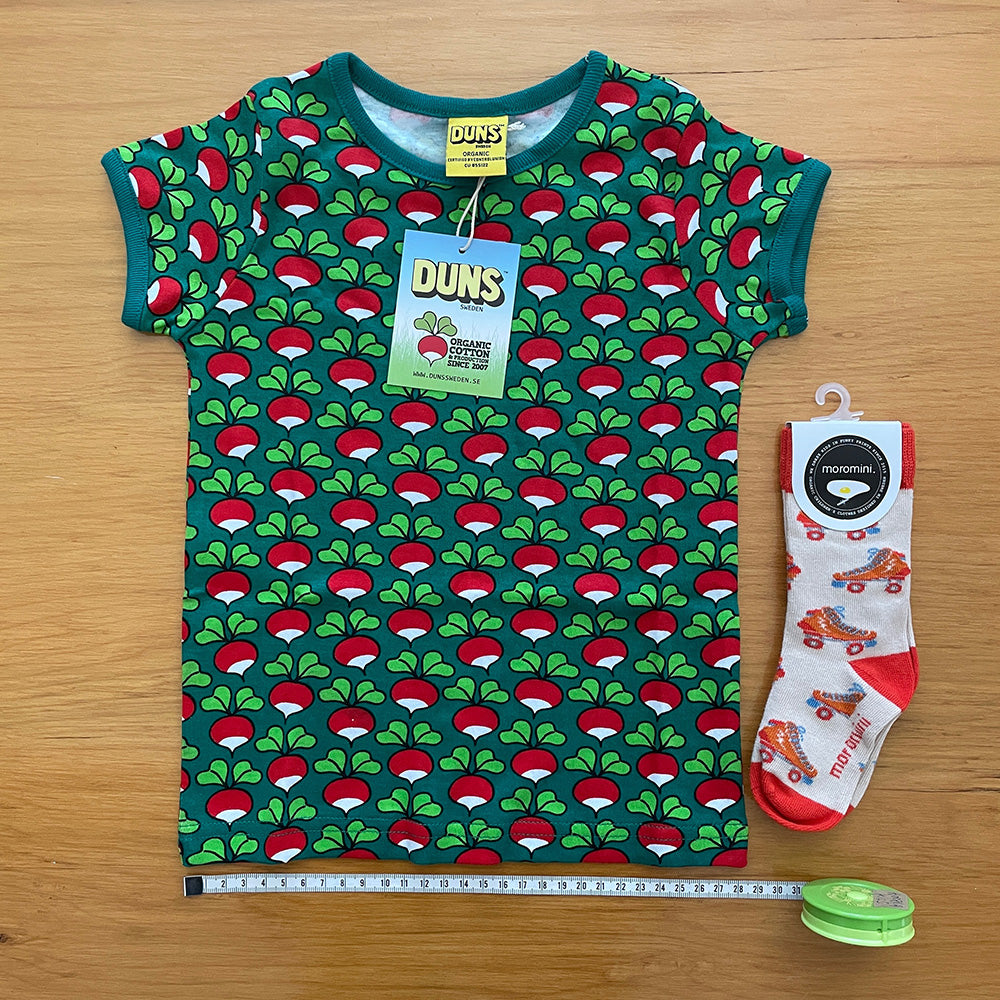 Here are some handy tips to help you get the best fit, first time at Hoopla Kids. We explain our sizing system and how to use it for buying clothes, shoes and socks.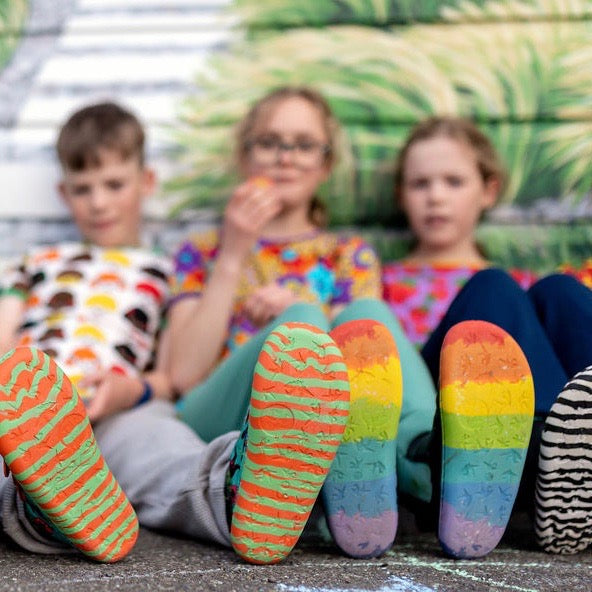 Behind the scenes at Hoopla we've been experimenting for a long time with different barefoot shoe brands on our own feet.
You might've seen the term before, but what does it mean for shoes to be considered 'barefoot' or 'minimal'?