The Blueberry Challenge - Part 1
Given we are well stocked in blueberries at the moment we have set a challenge to a few who have come through our door:
Choose a recipe and create something using fresh blueberries to share.
They were then sent away with a tub of blueberries for their delight. No deadlines.
My first instalment was blueberry muffins. A classic, not actually intended for the challenge but one that fitted the criteria.
My recipe of choice was from the River Cottage Baby and Toddler Cookbook. I love this book. I use it numerous times a week and it is filled with many wonderfully tasty but practical and straight forward recipes. It's even got a great information section about a range of useful topics from ingredients to feeding young children.
I highly recommend this book. It's a superb investment.
Berry Muffins
Ingredients
125g wholemeal or unrefined spelt flour
125g plain flour (or just use 250g plain flour if you prefer)
3 level tsp baking powder 75g castor sugar (I just use whatever sugar I have in the house)
1 tsp ground cinnamon
1 egg
125ml plain full-fat yoghurt
125ml whole milk
75g unsalted butter, melted and slightly cooled
100-200g berries
Method
Preheat the oven to 190 degrees celcius and put 12 large paper cases into a muffin tray.
In a large bowl, thoroughly combine the flours, baking powder, sugar and cinnamon.
In a jug, lightly beat the egg, yoghurt, milk and melted butter together to combine. Tip into the dry ingredients and mix lightly, then scatter in the blackberries and fold in until just combined.
Drop dessertspoonfuls of the mixture into the paper cases.
Bake for 25-30 minutes, or until risen and golden brown.
Transfer the muffins to a wire rack.
Eat on the same day you bake them - or freeze.
---
Also in Blog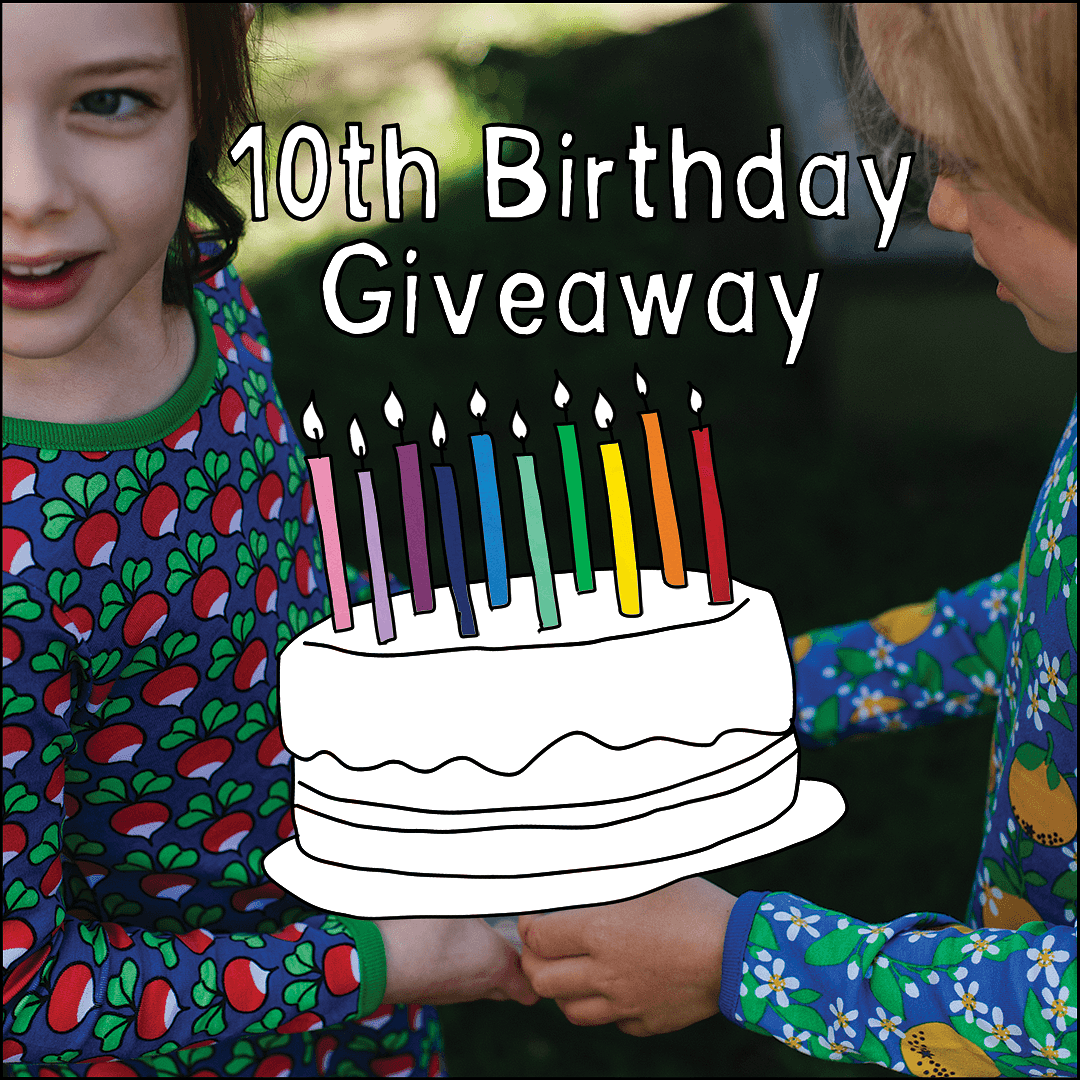 It's our 10th birthday! And we're both celebrating (scroll down for our giveaway) and taking a trip down memory lane.
At the centre of our journey has been you - our lovely customers, so thank you for coming along for the ride!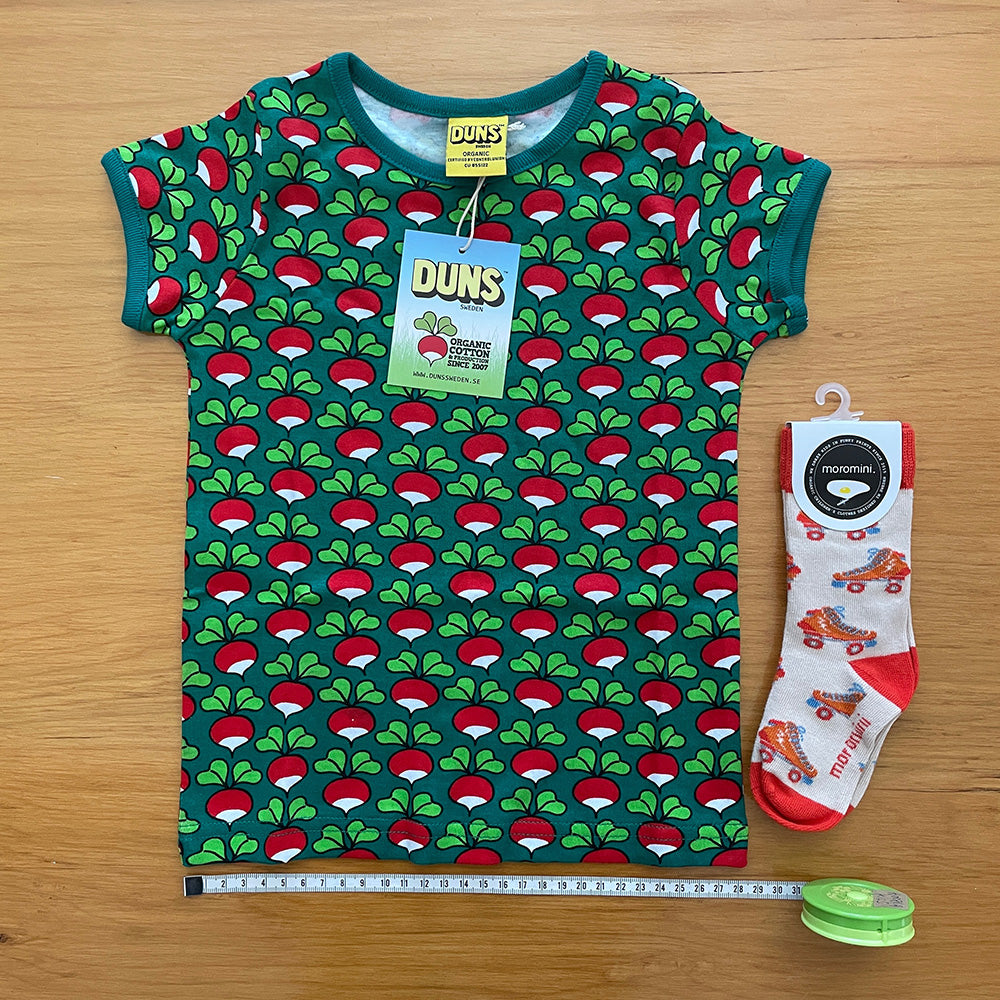 Here are some handy tips to help you get the best fit, first time at Hoopla Kids. We explain our sizing system and how to use it for buying clothes, shoes and socks.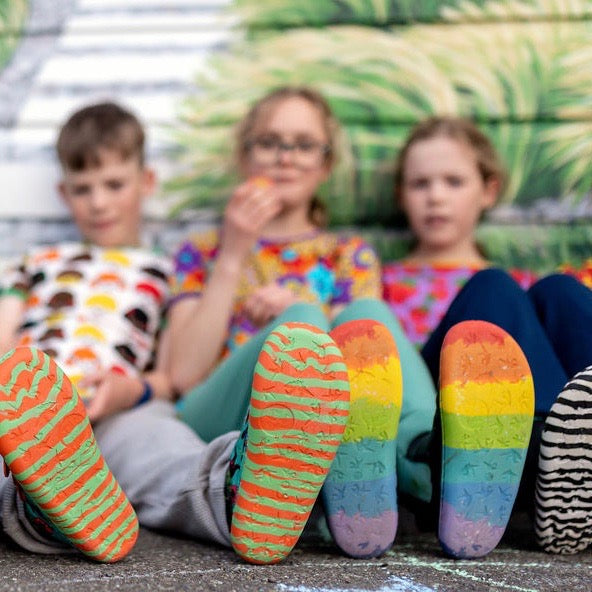 Behind the scenes at Hoopla we've been experimenting for a long time with different barefoot shoe brands on our own feet.
You might've seen the term before, but what does it mean for shoes to be considered 'barefoot' or 'minimal'?